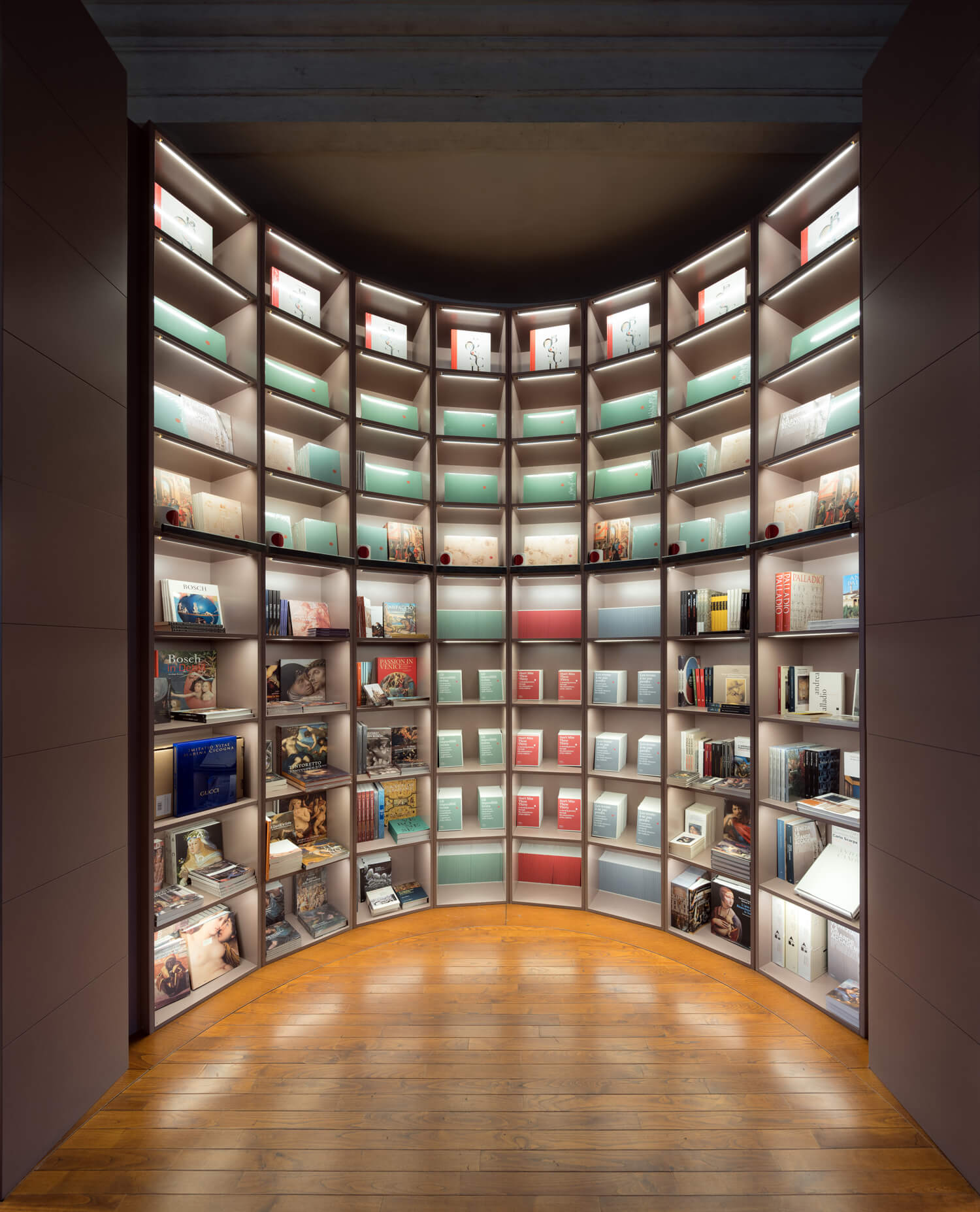 A project in which spatial solutions enhance architecture.
Field
Arts & Culture
Client
Civita Tre Venezie
Location
Gallerie dell'Accademia, Venice, Italy
Opening
October 24, 2019
Type
Space configuration and design
Architect
Paolo Lucchetta
Architects/Designers
Michele Marchiori
Giulia Fungher
Category
Architecture
Interior Design concept
Photos by
Marco Zanta
Among the main ideas that guided the design of the Gallerie dell'Accademia bookshop is the rotation of all the elements along the longitudinal axis of the nave to facilitate a better reading of the architecture in what is the space intended for reception.
Particular attention was then paid to the integration into the space of the table designed by Carlo Scarpa and then, subsequently, by Tobia Scarpa, destined to the ticket office and considered a piece of absolute value for the galleries.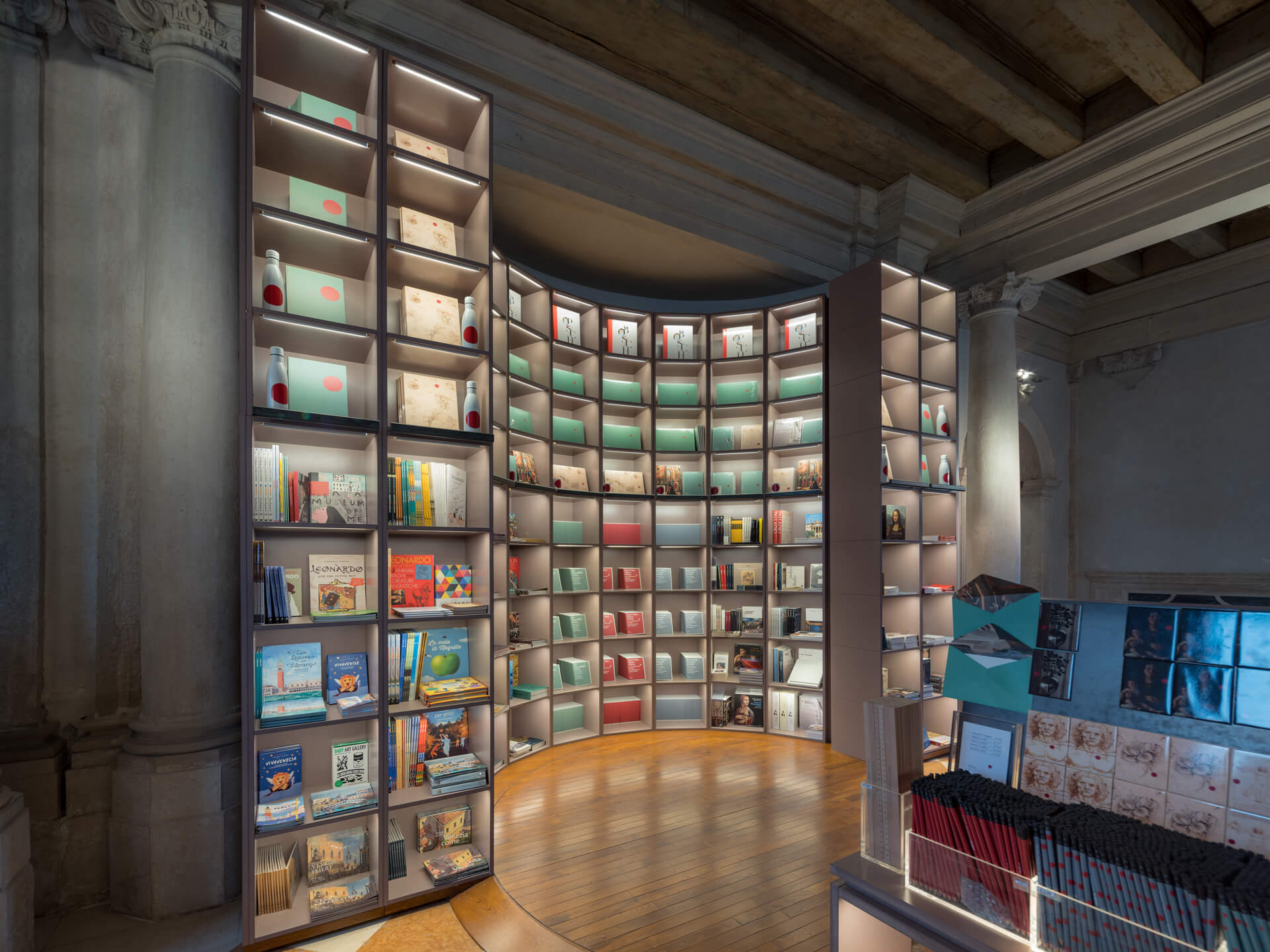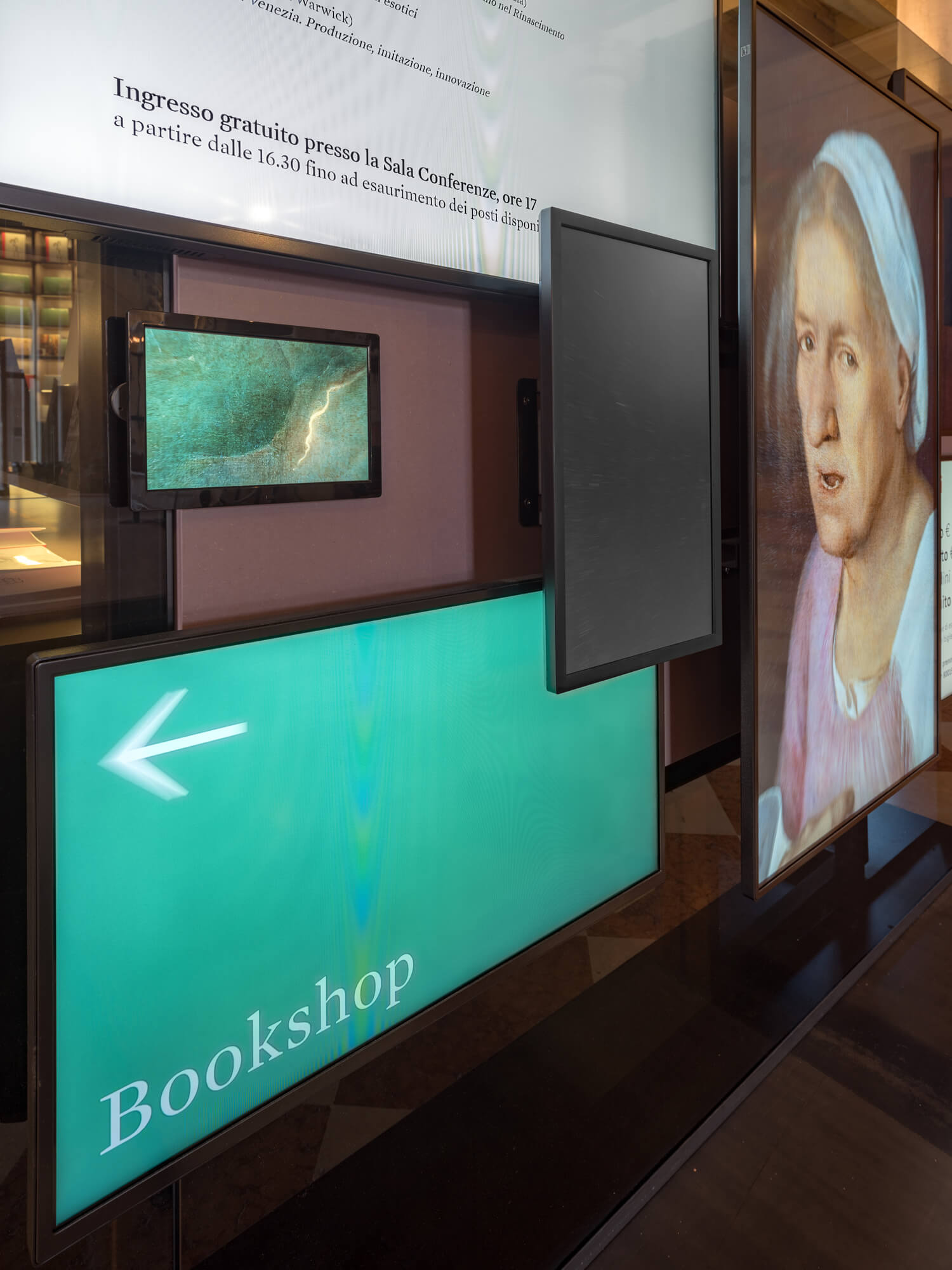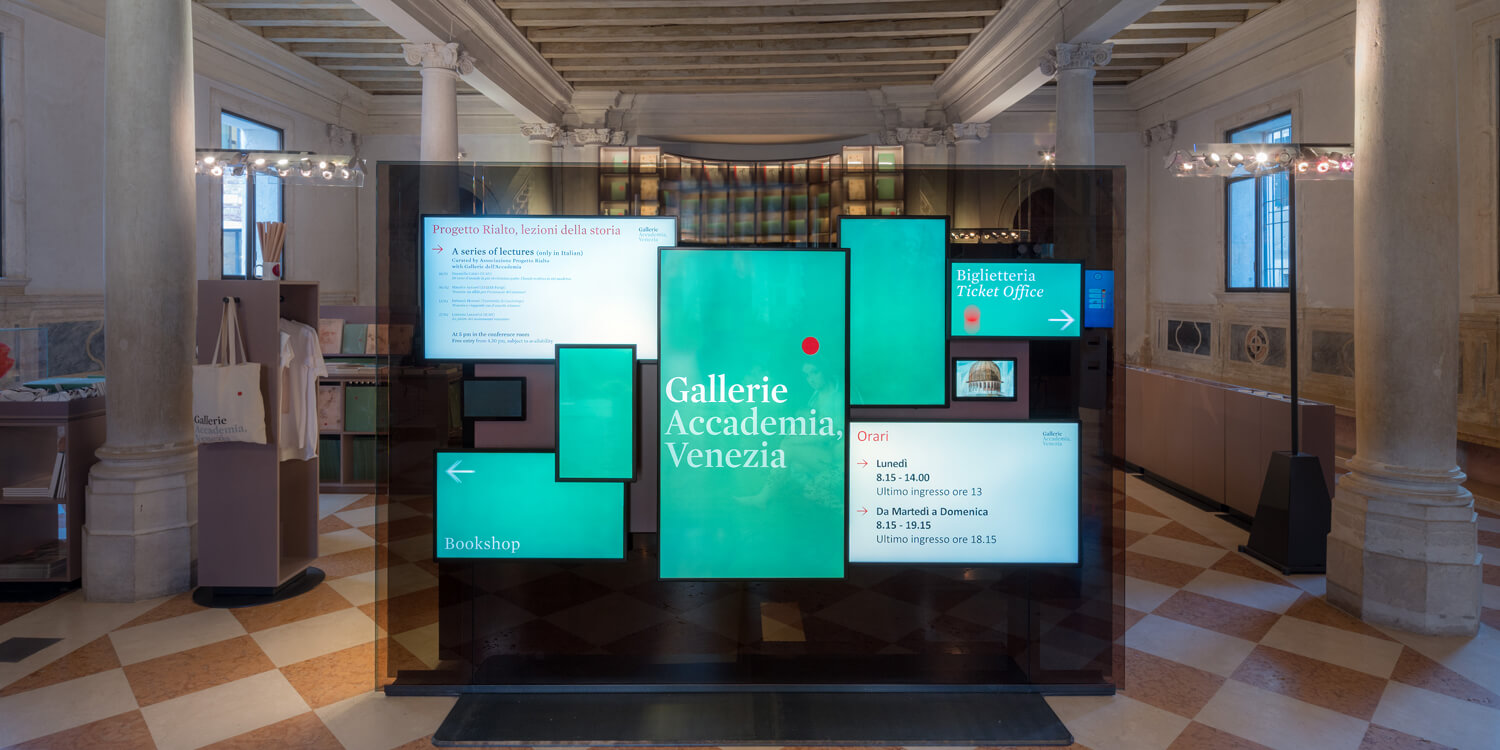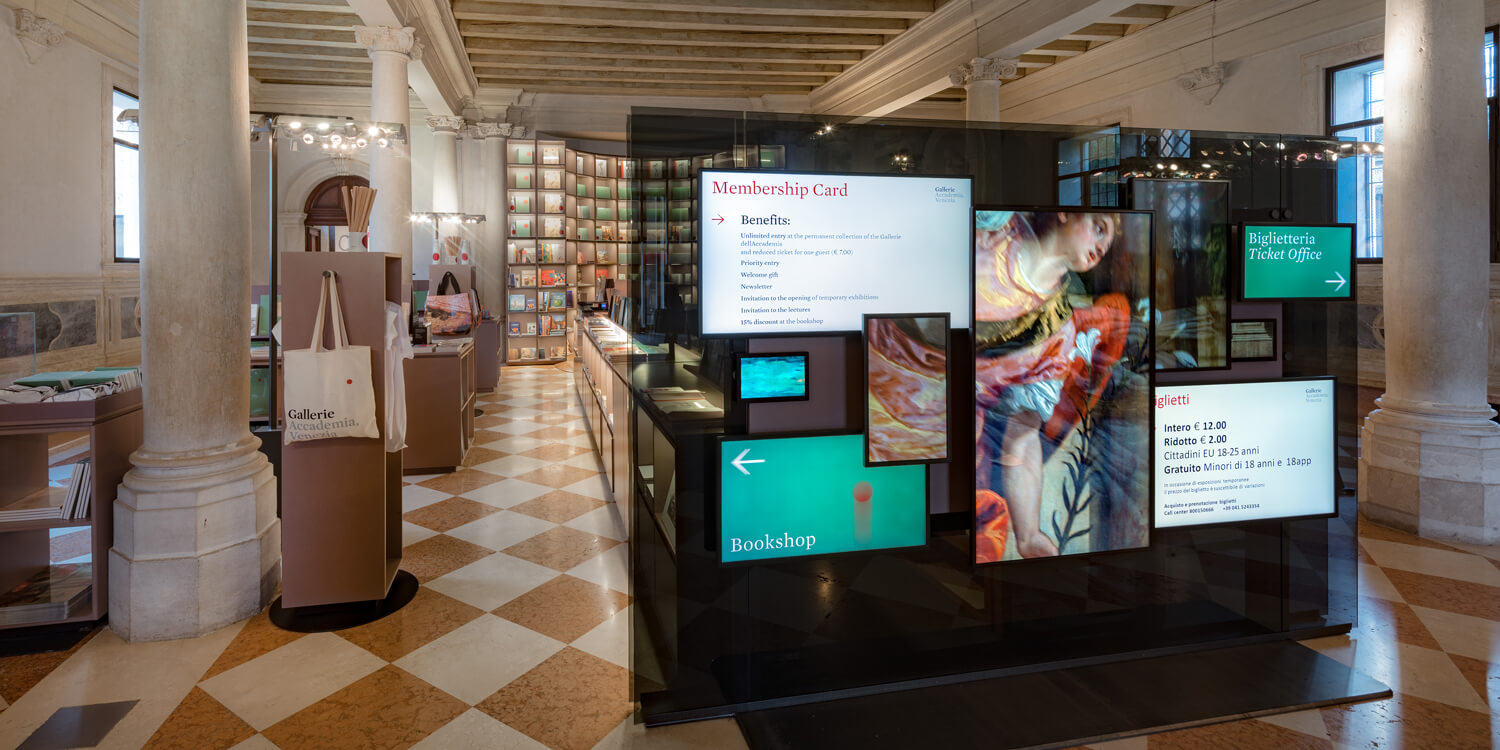 A further relevant design element is the digital wall called "Art wall" and dedicated to an original interpretation of the digital infographics of the main international museums.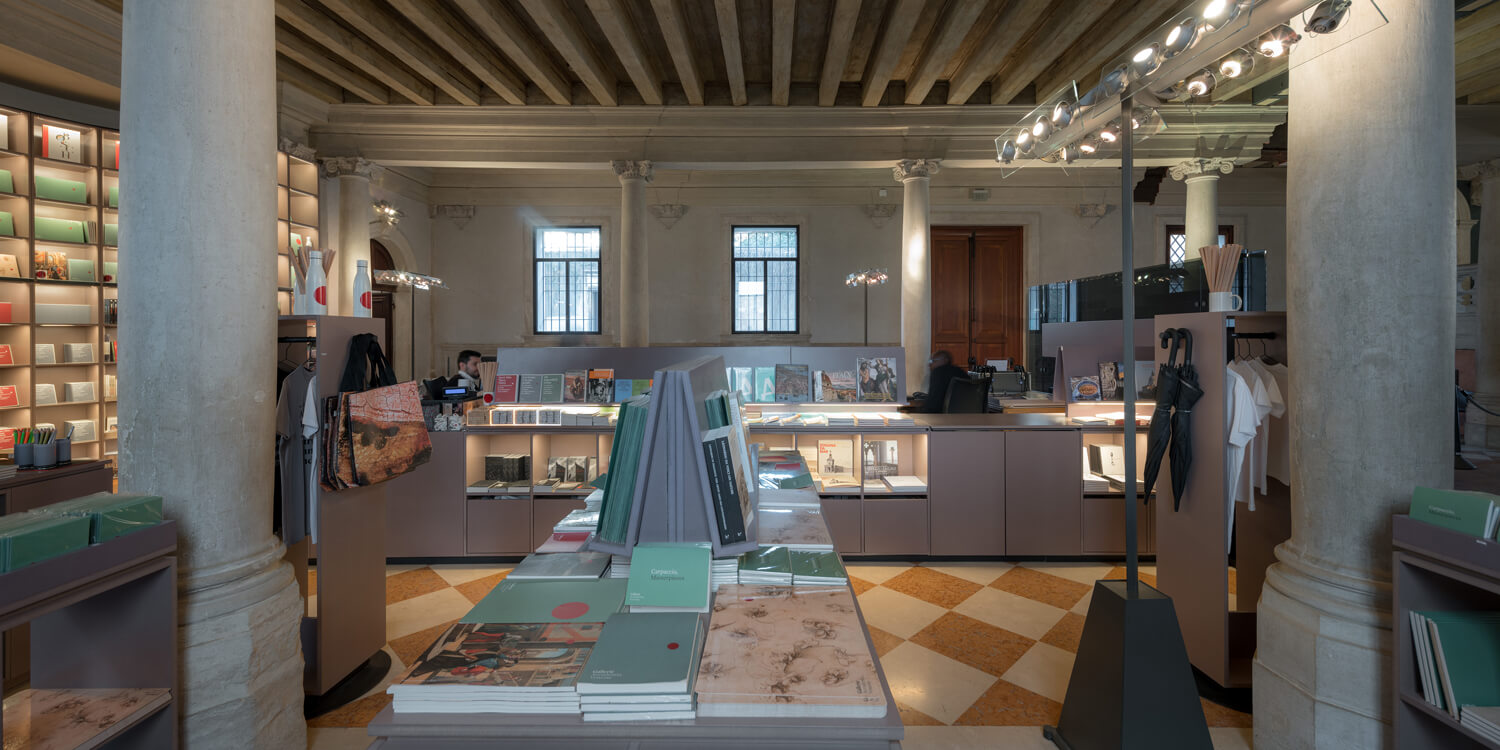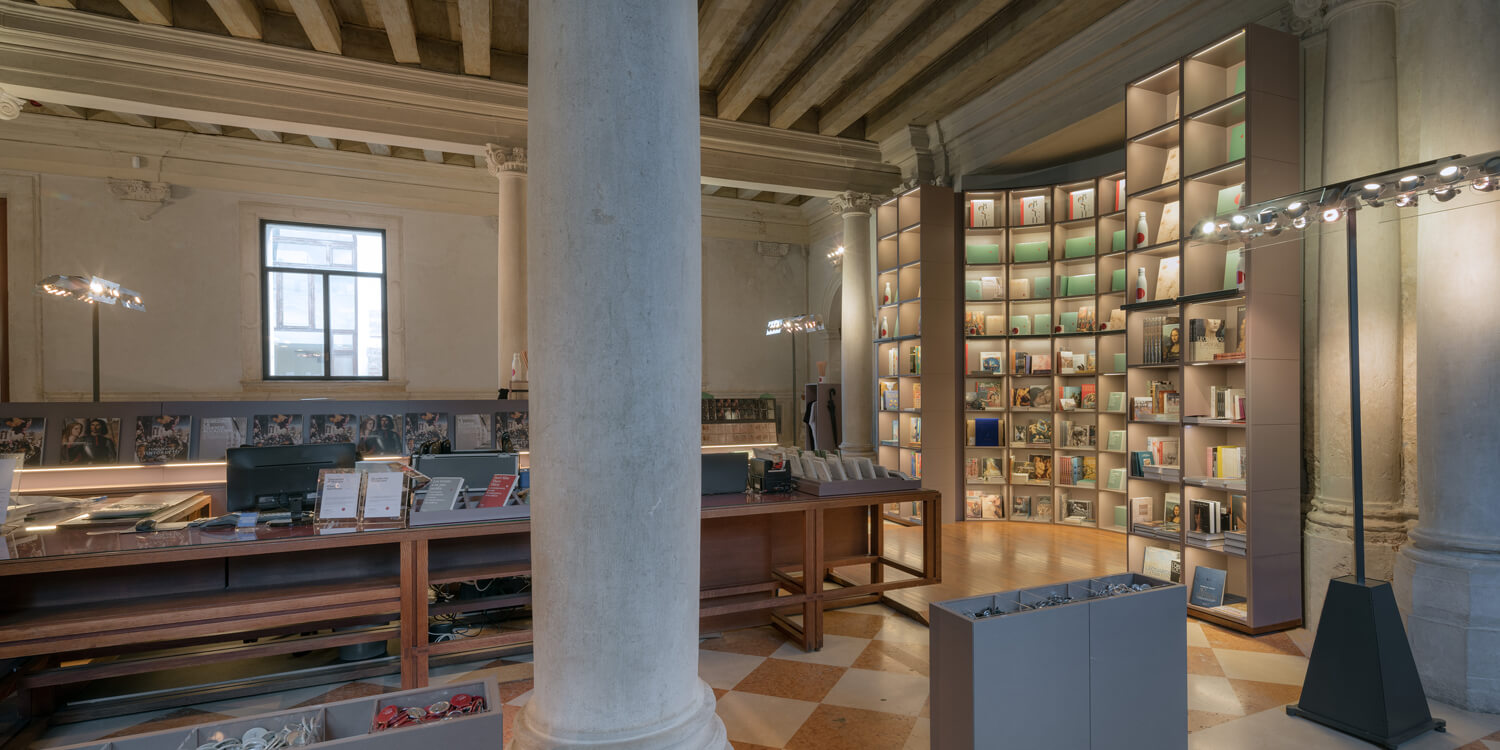 Finally there's a tribute to the book, the best possible souvenir for a cultural experience, which takes the form of a full-height piece of furniture placed in the apse at the bottom of the space, highlighted through lighting-technical solutions that underline, also they, the longitudinal axis of space.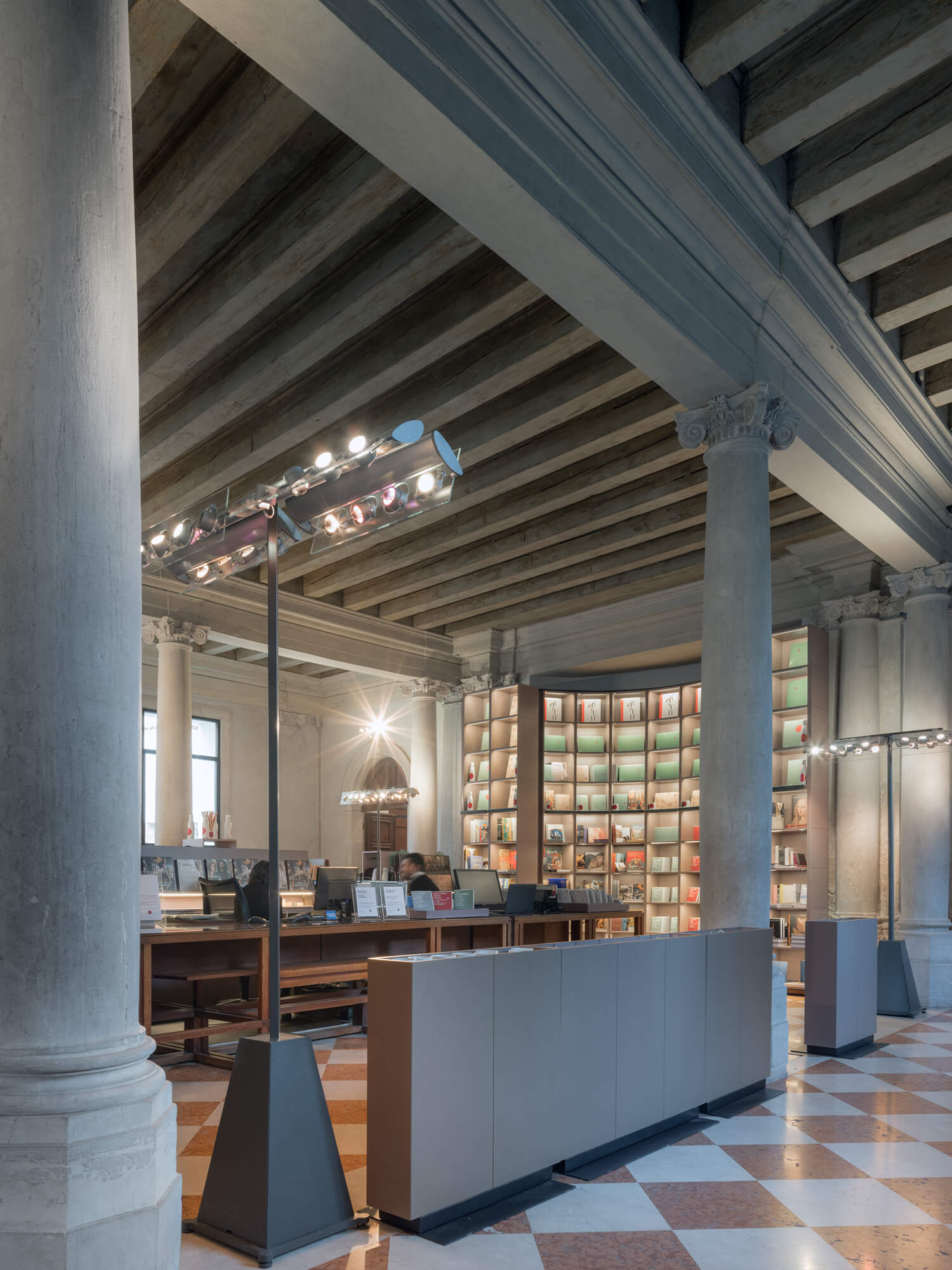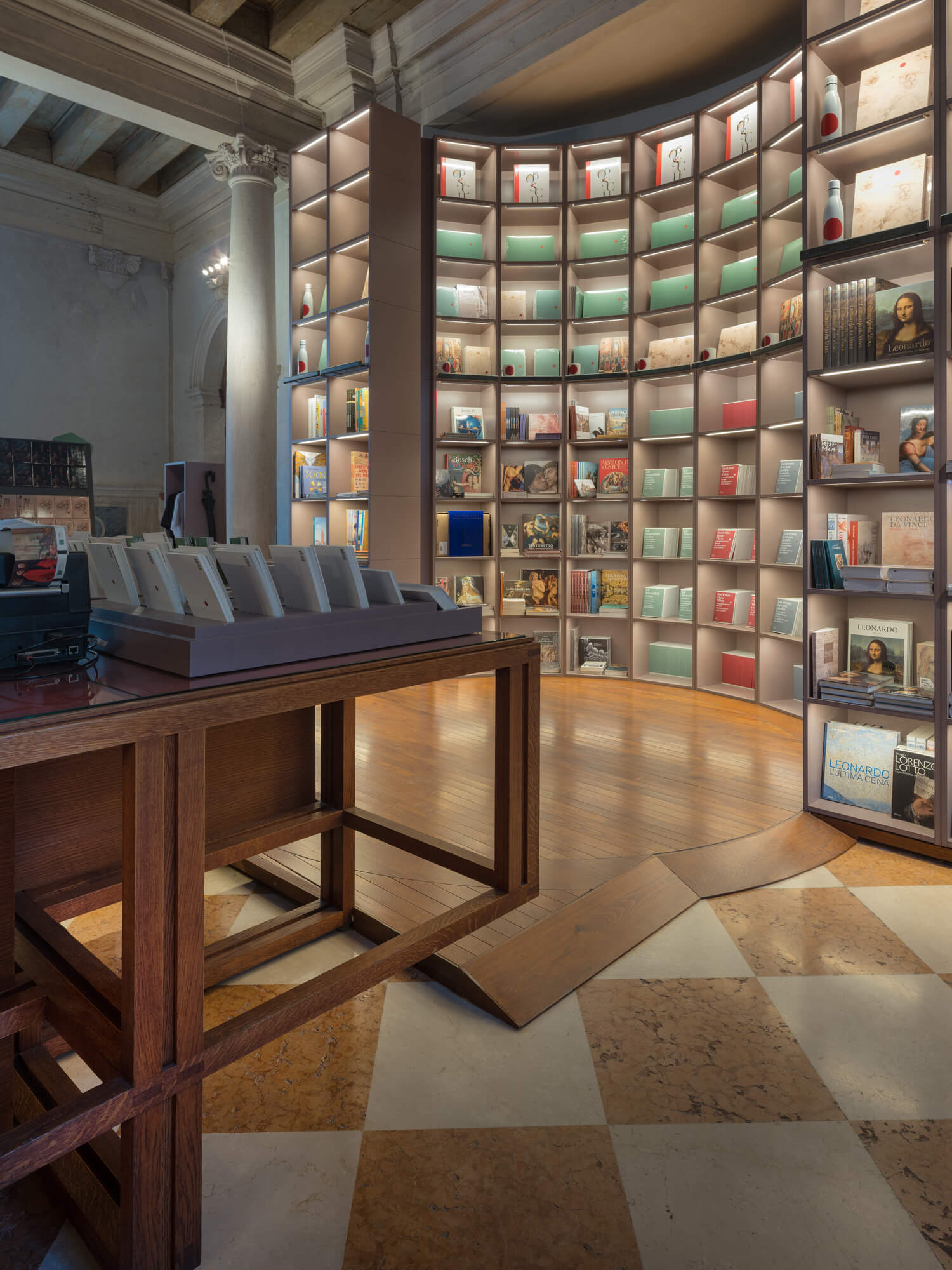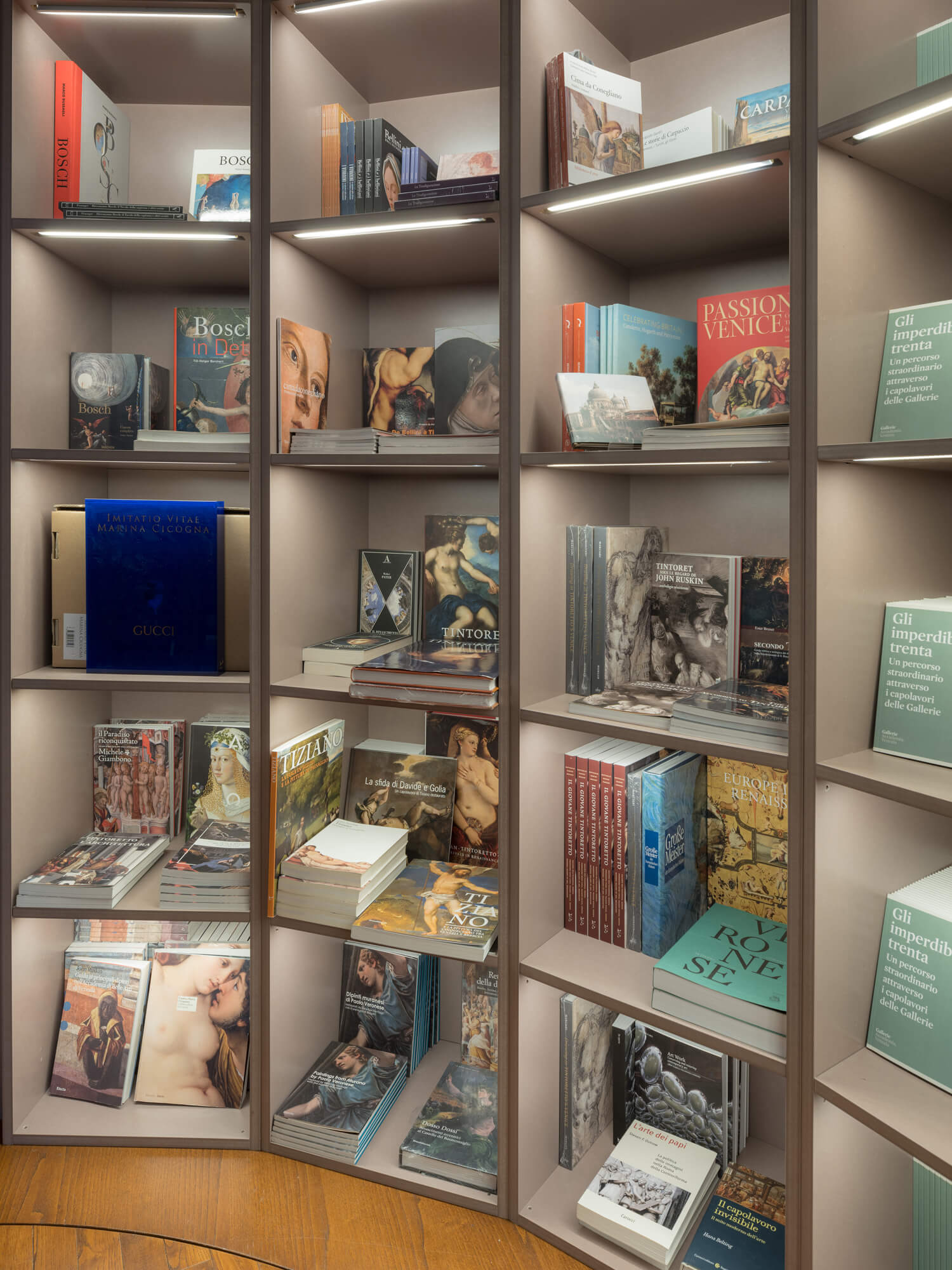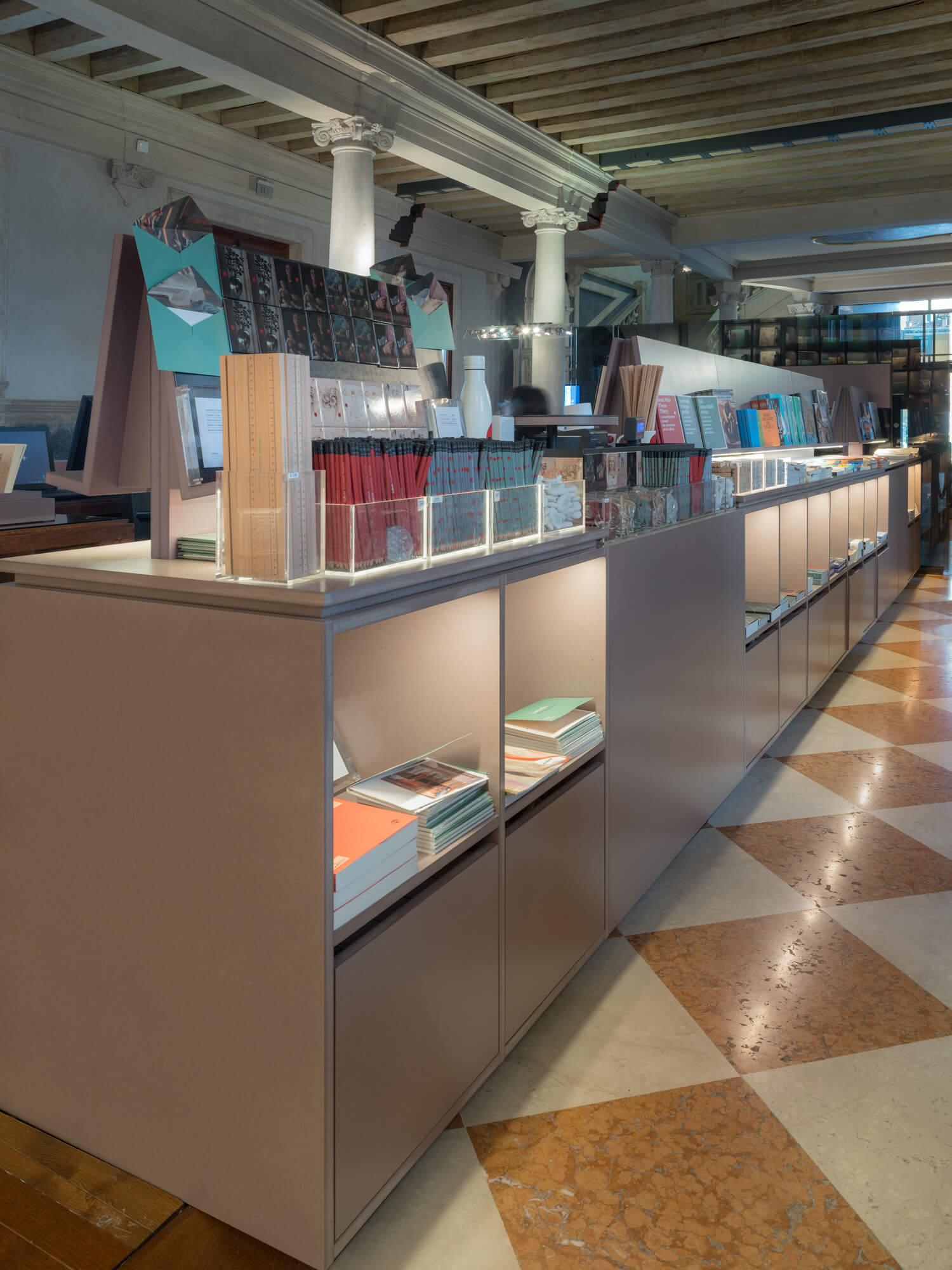 Other works (Italiano) Arts & Culture