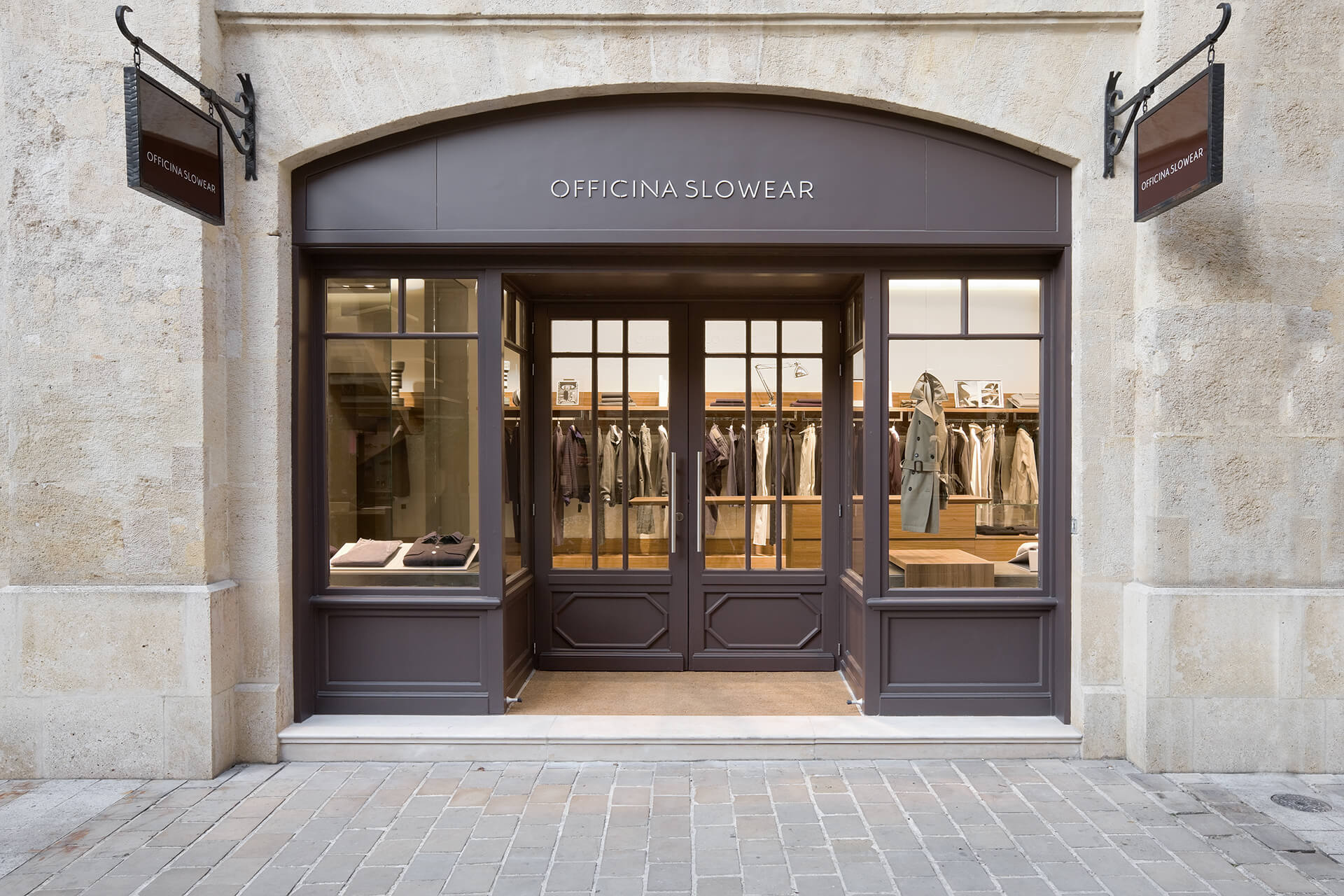 An atelier dedicated to Italian clothing excellence in the most exclusive arrondissement of Paris.
Field
Fashion & Beauty, Style
Client
Slowear
Location
Village Royal, Paris
Opening
October 2008
Type
Space configuration and design
Architect
Paolo Lucchetta
Architects/Designers
Giovanni Frisan
Filippo Gambarotto
Category
Architecture
Interior Design concept
Photos by
Marco Zanta
Officina Slowear is a project totally dedicated to the theme of fashion in an historic space in the Village Royal, adjacent to Rue Saint-Honoré and a few steps from the Elysée Palace, in the Madeleine district –eighth arrondissement– a very chic area of ​​Paris.
It is an Italian brand that comes from the union of four high quality products designed to last: Incotex, Zanone, Glanshirt and Montedoro. These are four Italian artisan excellences grouped under a single umbrella called Officine Slowear.
Slowear is deliberately a reference to the theme of slowness, in contrast to the philosophy of "fast shopping" of formulas such as Zara or H&M which are based on an excellent relationship between quality and price and a great ease and speed of purchase due to collections that are never so sophisticated to have to be displayed in a very precise manner.
The philosophy of the "slow" has its genesis with Slowfood, that is precisely in contrast to the rapid and unconscious consumption; according to Slowfood, food must be tasted with adequate rhythms and therefore it is not the variable of time, but the variable of quality that inspires this movement.
Slowear has entered this debate with the idea that the issue of speed does not only concern food but also clothing, suggesting to take the time, to slow down to appreciate the quality of the things being produced.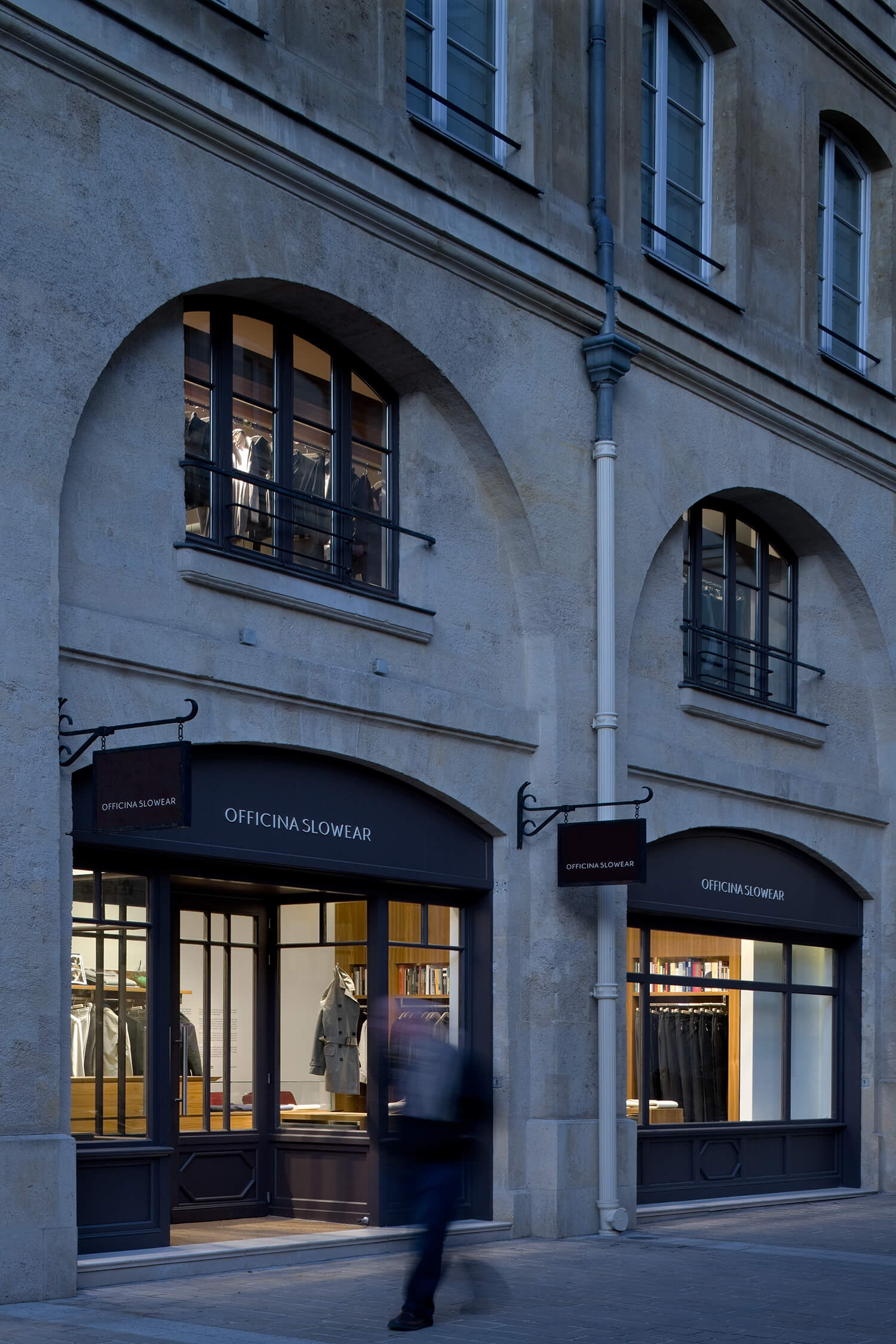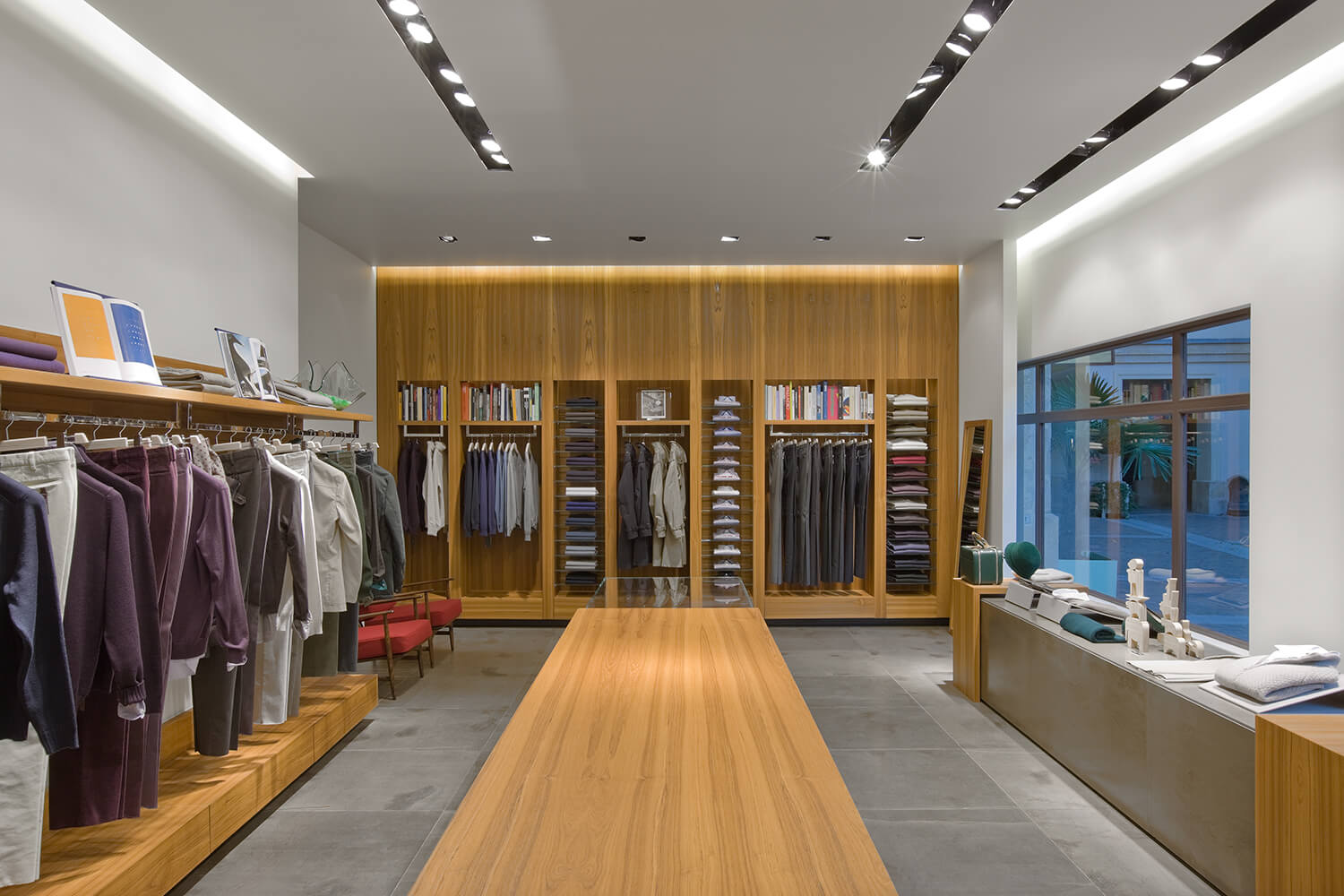 The concept of the speed of the shopping experience, this "fast and slow", was therefore a fundamental design theme.
Before the intervention, the space was characterized by the presence of a series of windows in the lower part and a space not used on the first floor. In its completed version, the store develops on two floors, connected through a flight of stairs and a visually unobtrusive glass elevator.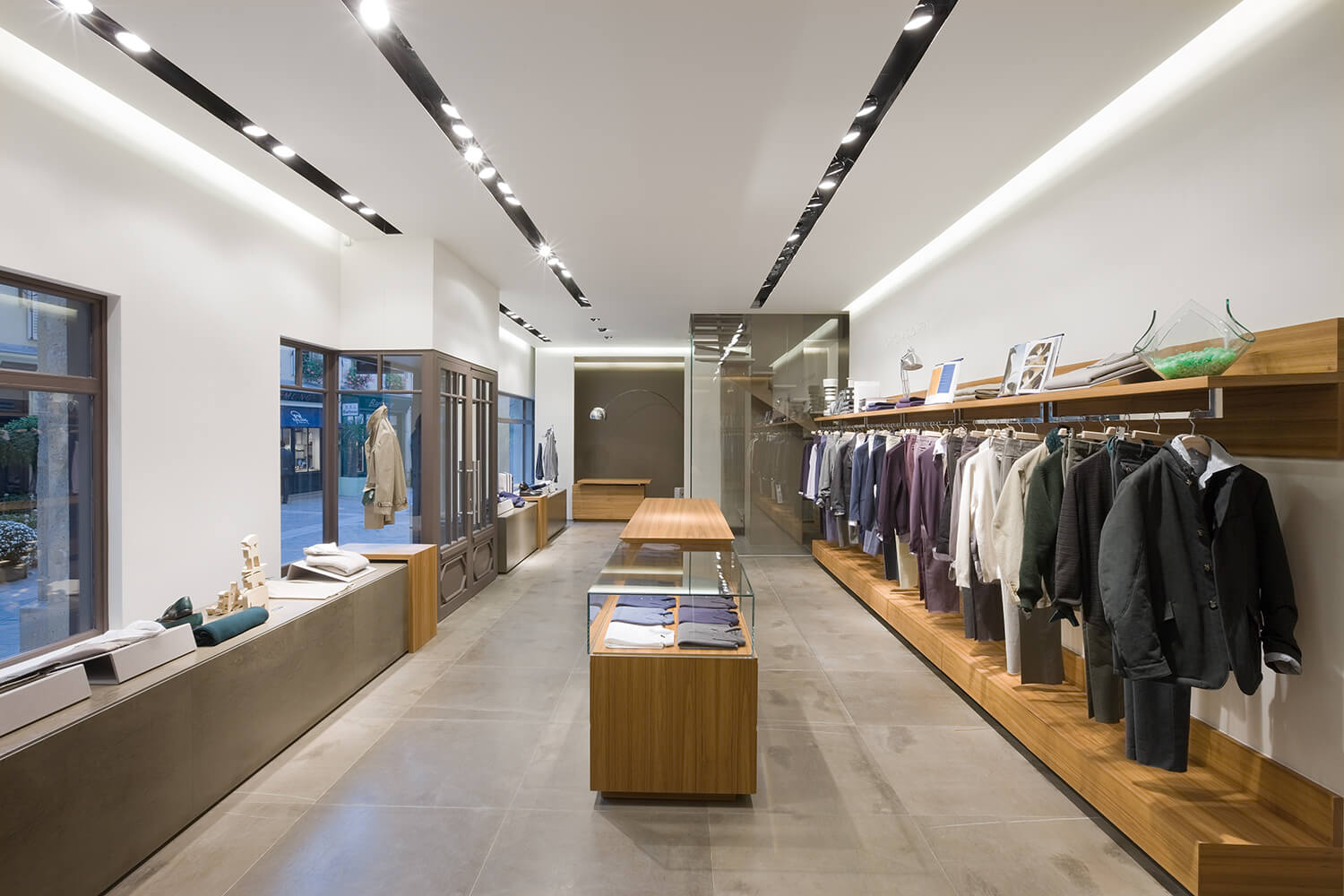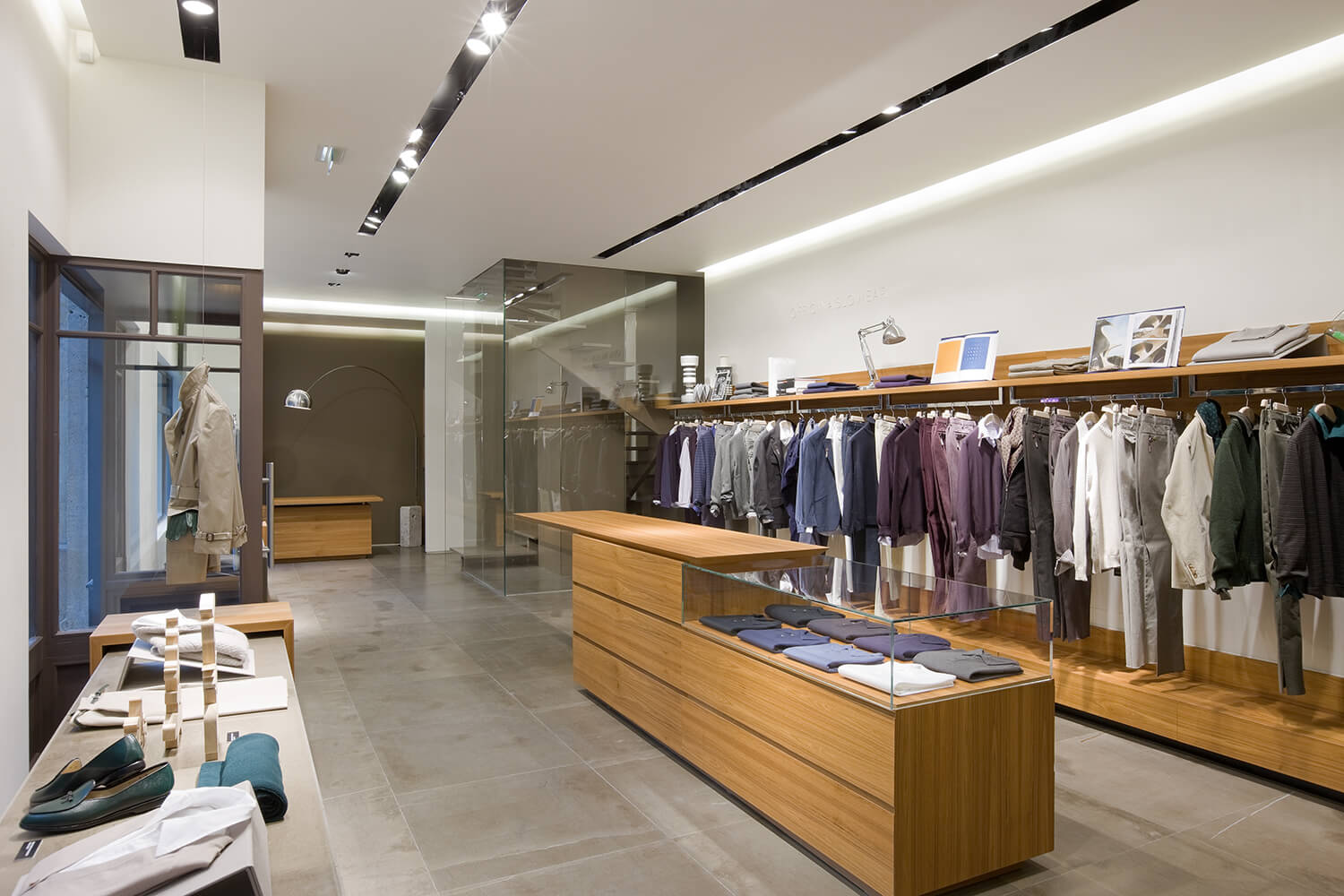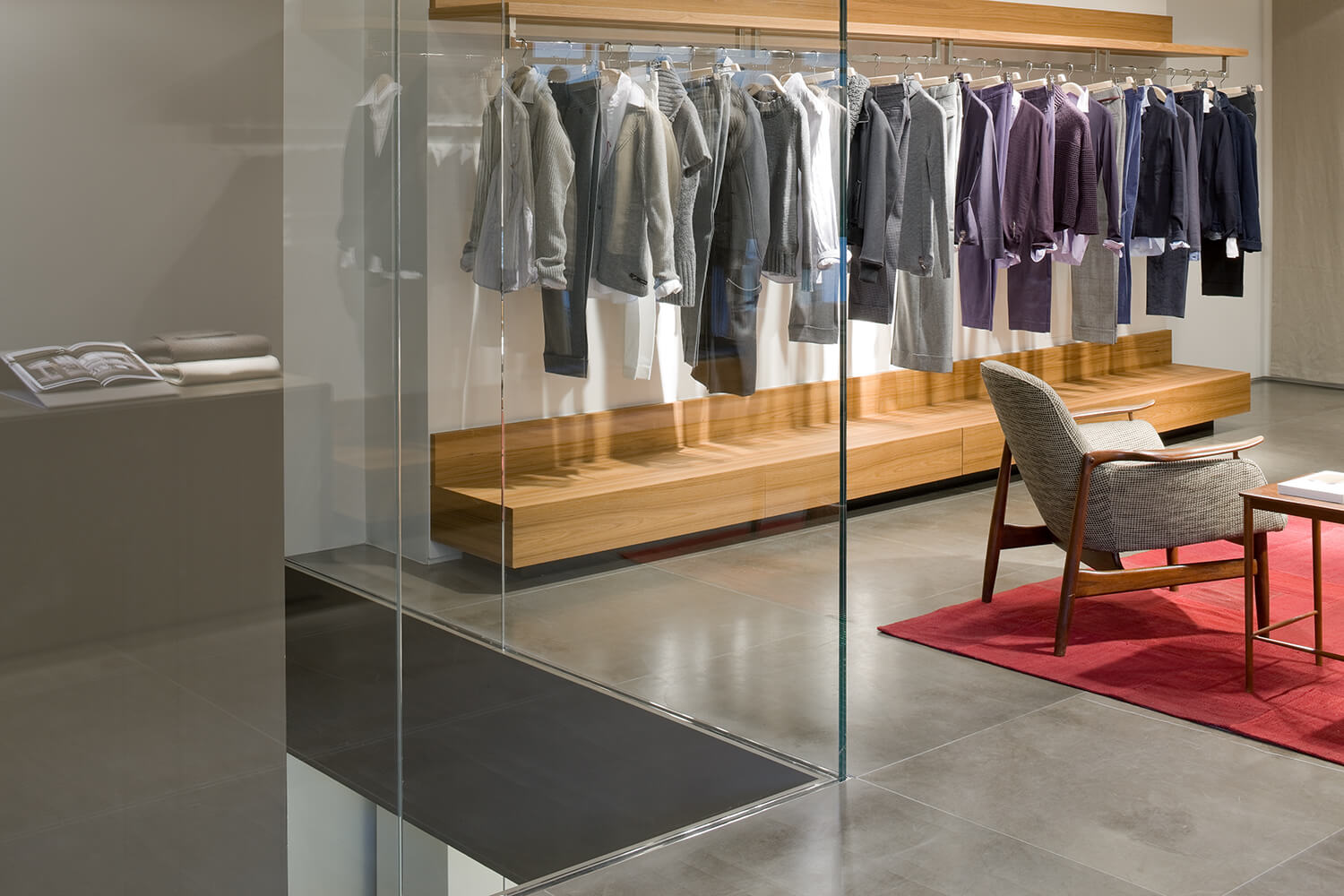 The stone used in the spaces is from Bercy, a local stone, white is an "absolute" white, Viabizzuno lighting is totally integrated with the architecture.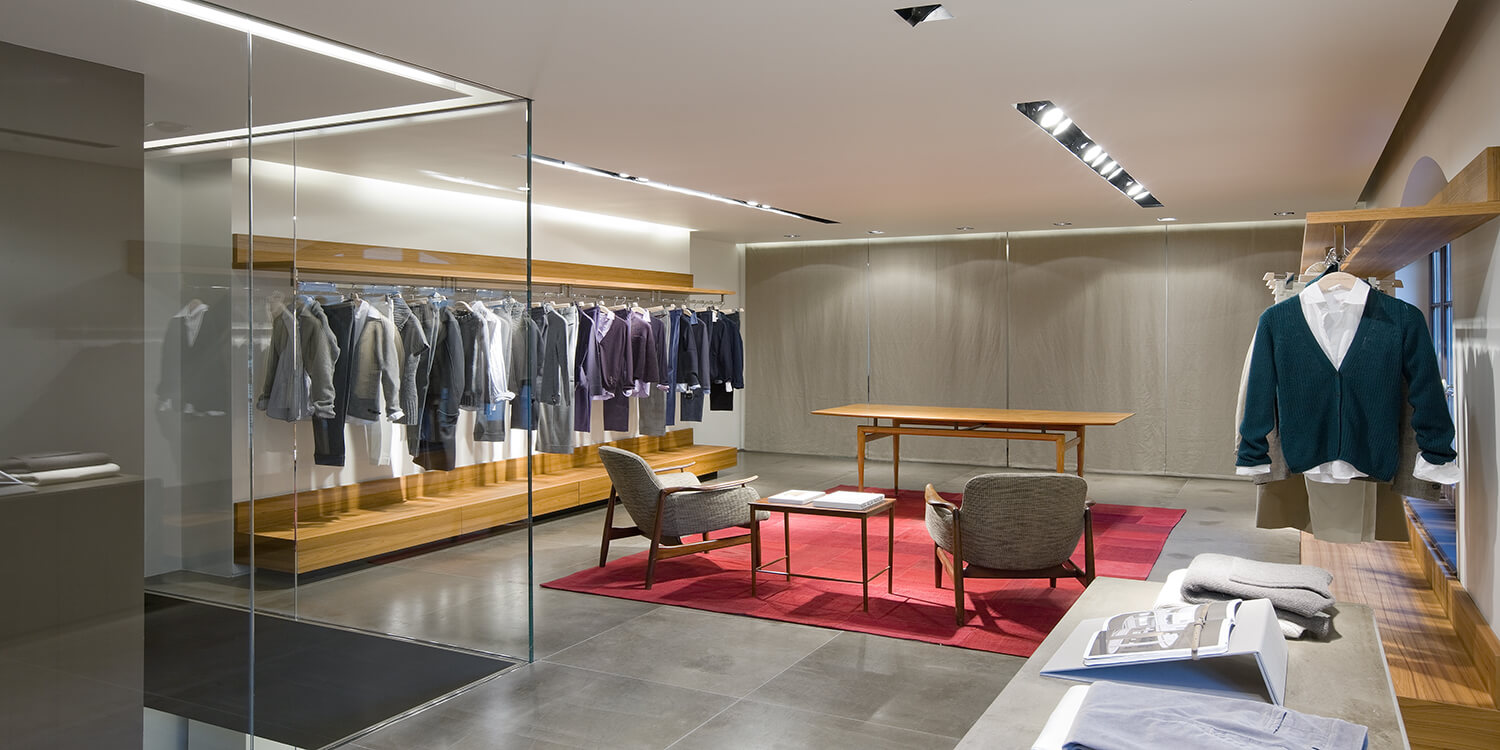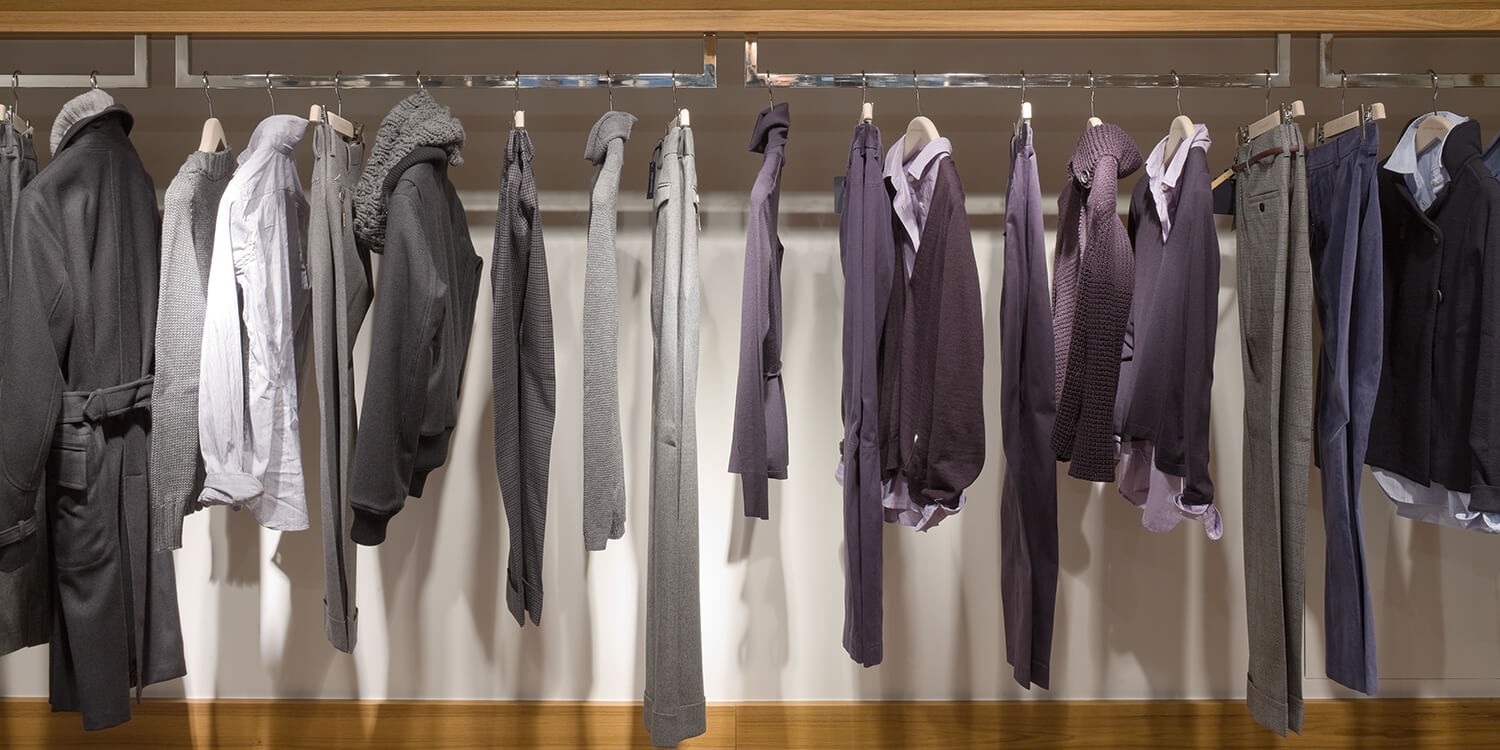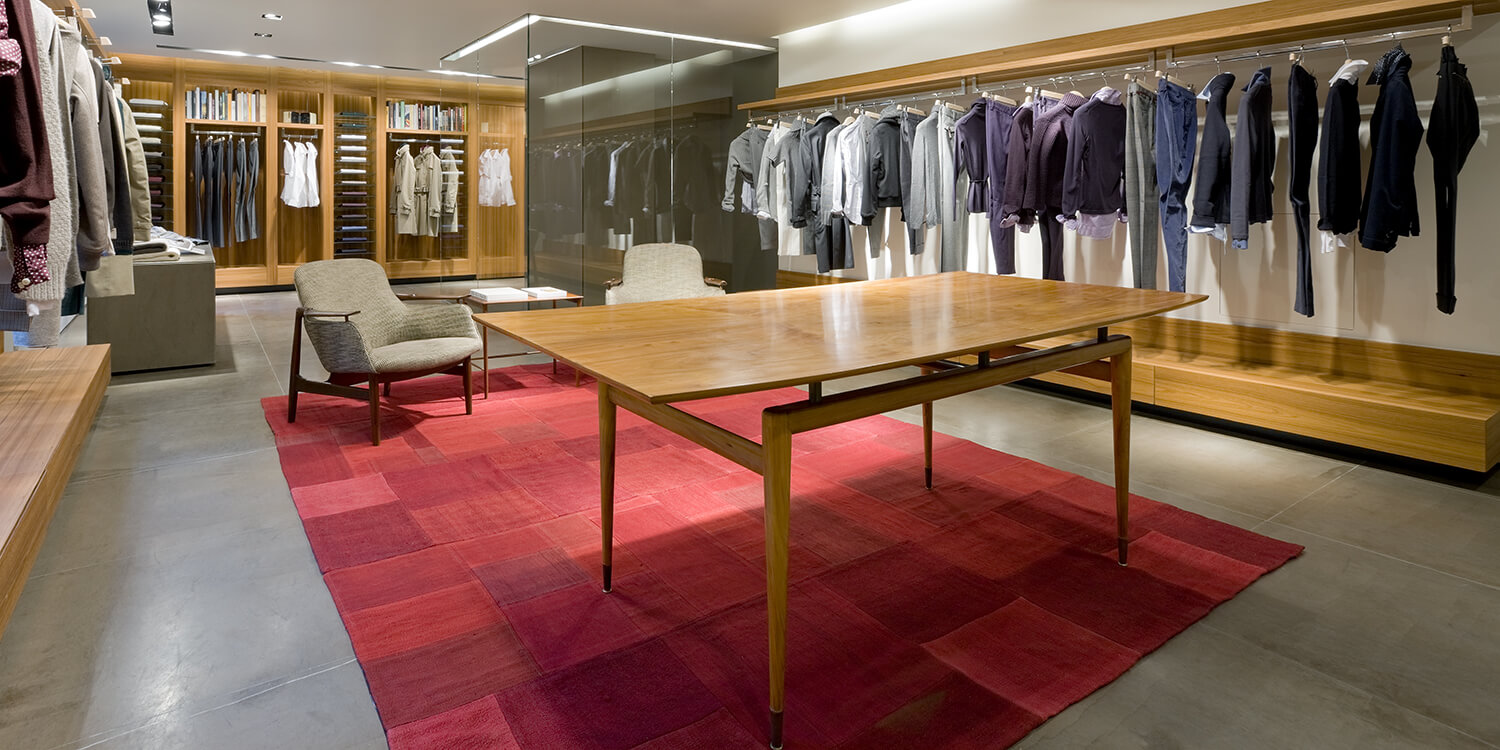 From the stylistic point of view, the theme of slowness, of not wanting to be a format, of trying to take a distance from the traditional network, of being out of fashion, takes the form of a "design outside of time", which finds the most successful reference in Scandinavian design.
From this starting point a research was then developed on materials, on Scandinavian woods, on "Nordic" design with, however, some licenses around the great pioneers and protagonists of Italian design, being Slowear an Italian excellence.
The stone used in the spaces is by Bercy, a local stone, white is an "absolute" white, Viabizzuno lighting is totally integrated with architecture.
In some cases, stone becomes a great bench, while the elements with sliding doors are displays; many furnishings have references to modern design; then there is a rarefied presentation of the goods, to witness the cultural adhesion of this project to a precise thought around fashion.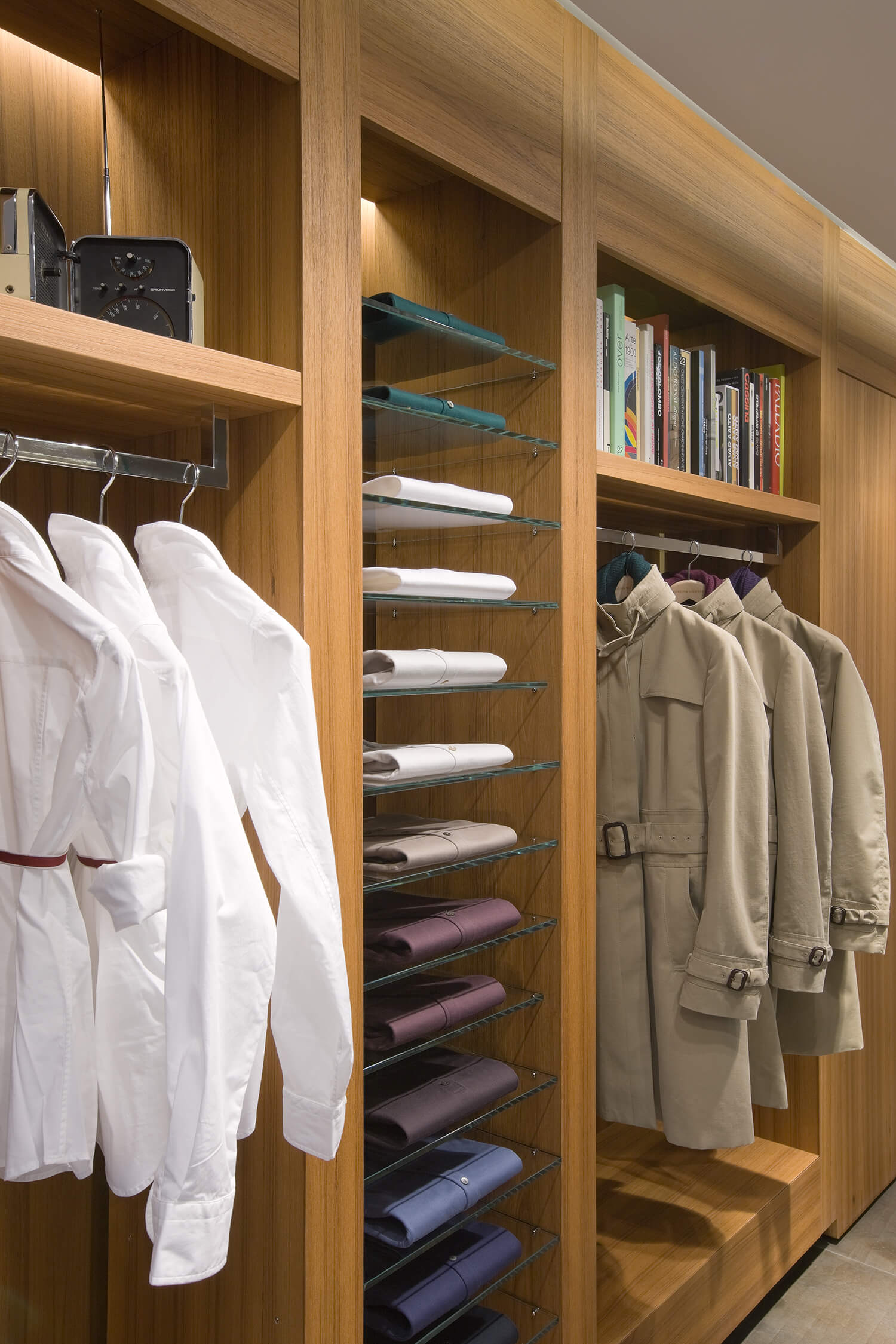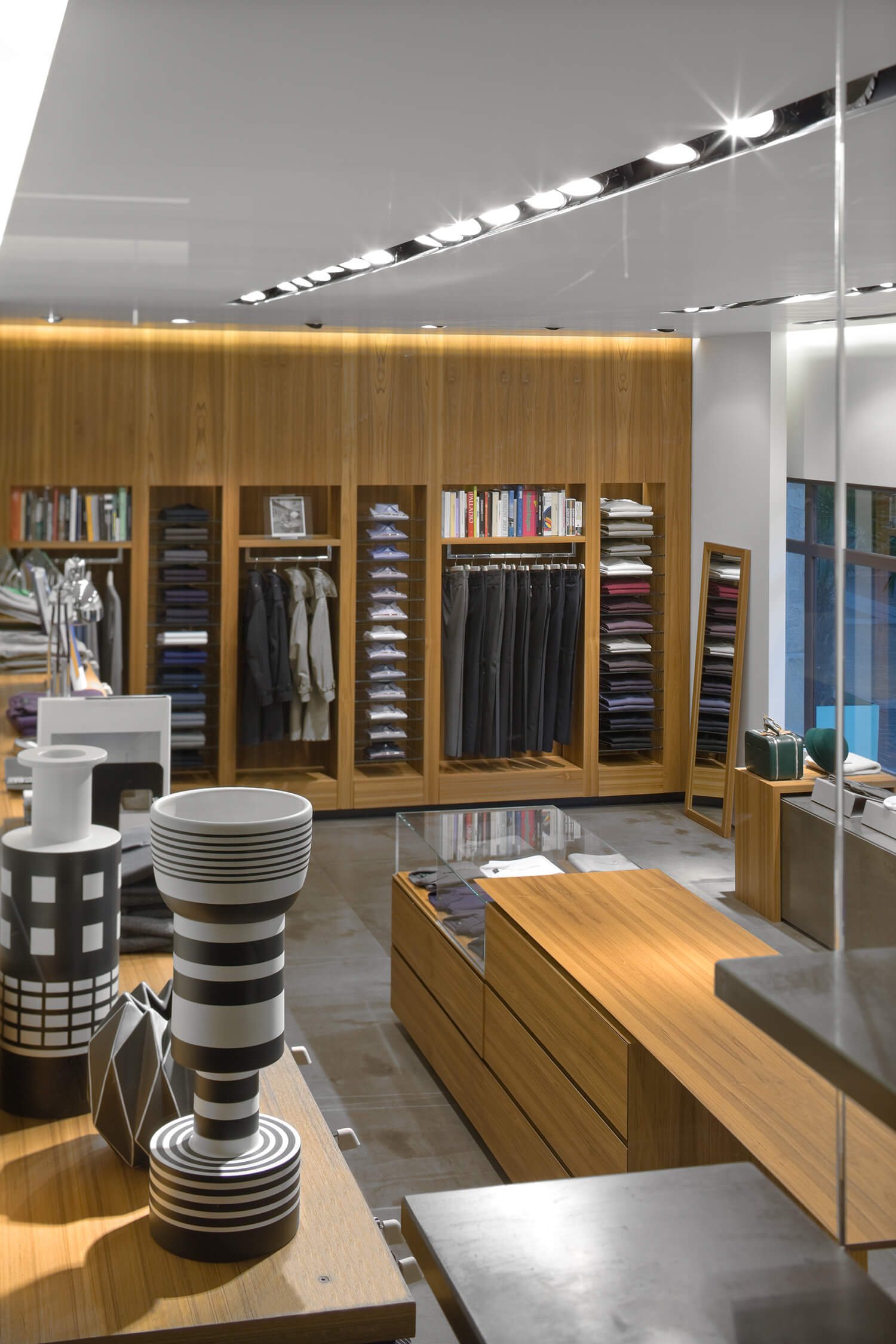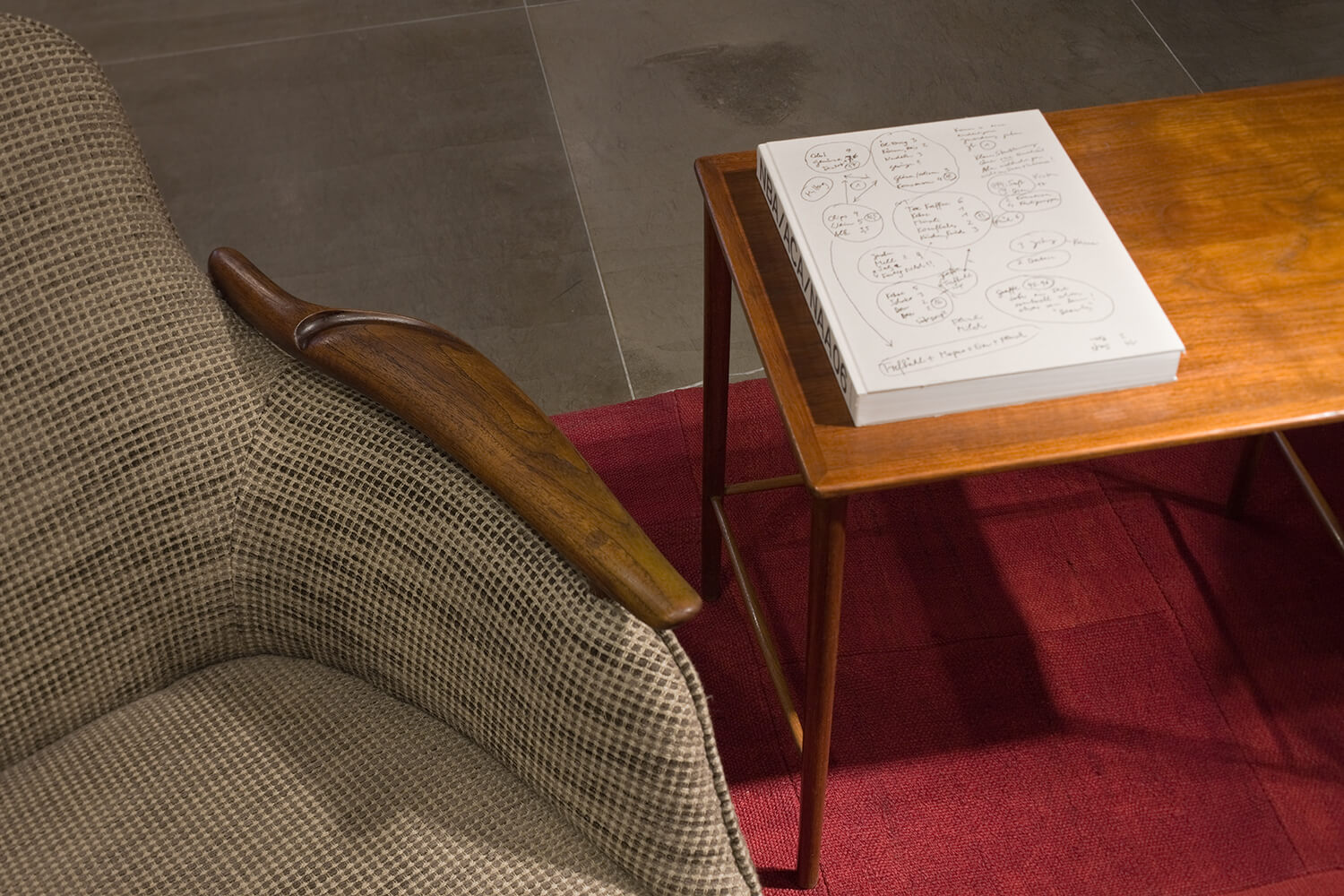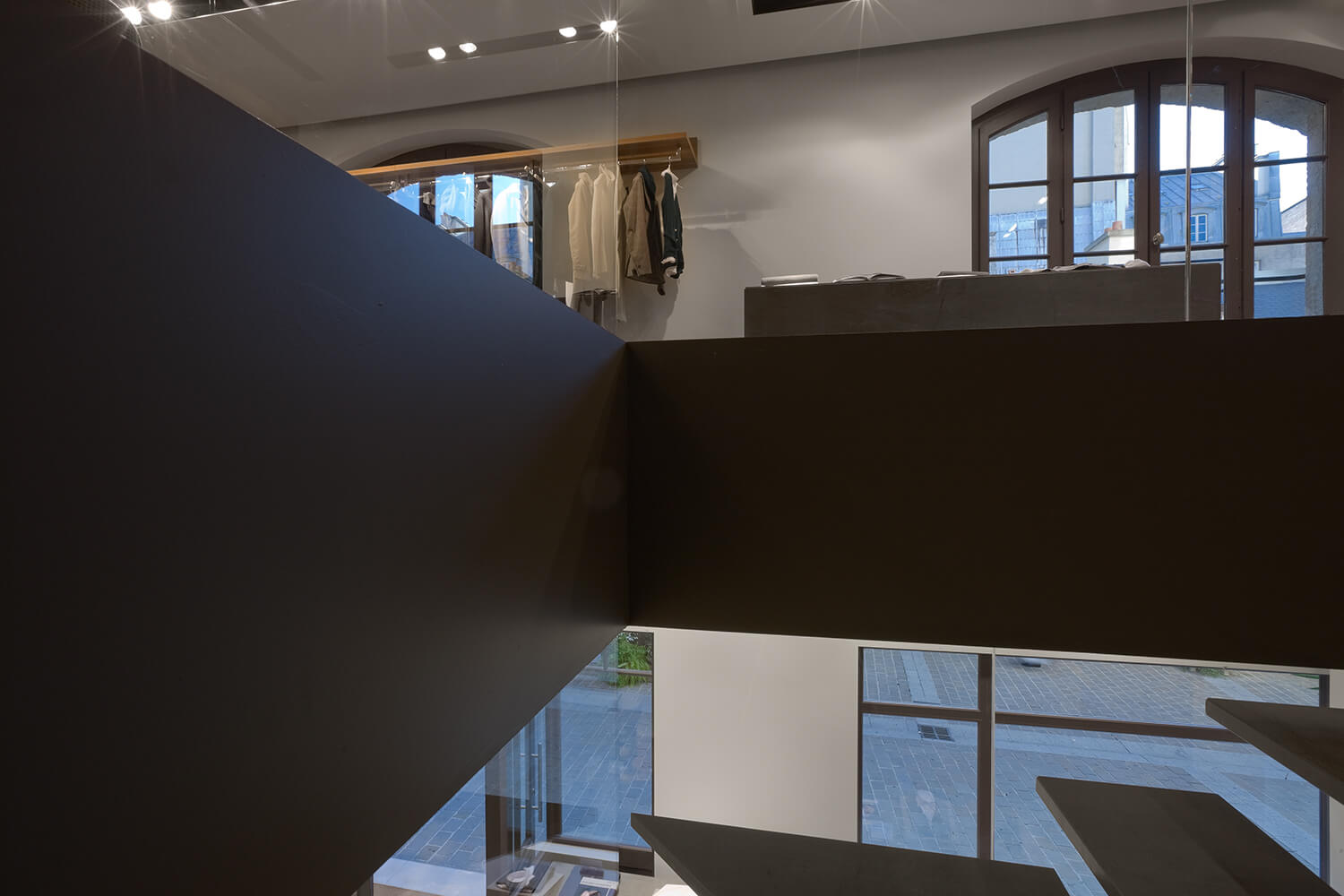 This store was later replicated in other places. Officine Slowear, which works above all abroad, is in fact one of the "export" formats of Made in Italy and is also distributed in many corners within Rinascente.