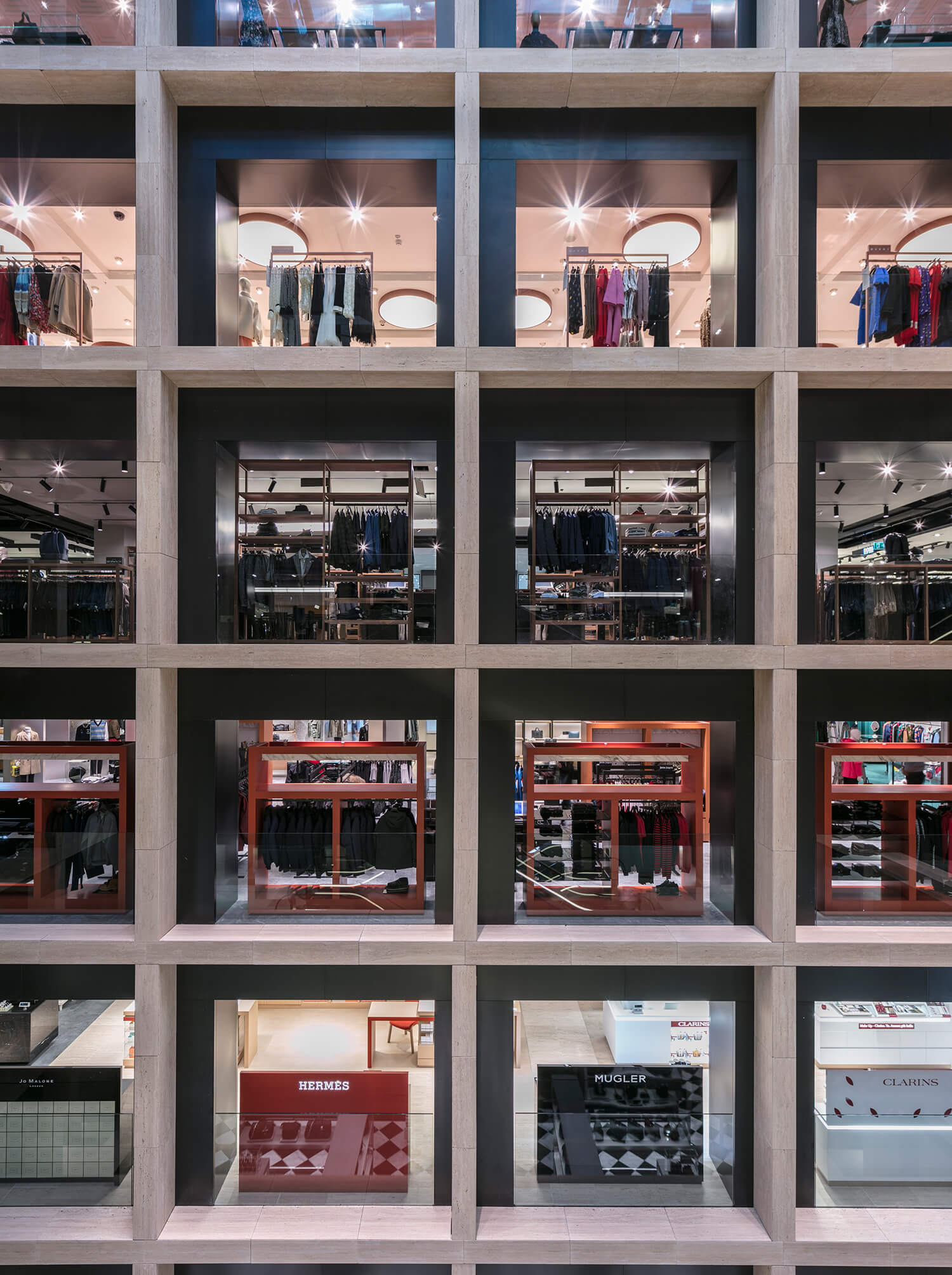 New spatial solutions for a shopping experience in a "Formal and Smart" environment.
Field
Fashion & Beauty, Style
Client
La Rinascente spa
Location
Rinascente
via del Tritone, Rome,
Italy
Opening
October 2017
Type
Updating and re-arrangement
of the spaces
Architect
Paolo Lucchetta
Architects/Designers
Maddalena Gallamini
Miyako Noda
Category
Architecture
Interior Design concept
Photos by
Marco Zanta
The concept design for the spaces of Rinascente in Rome, in via del Tritone, dedicated to the Formal and Smart Casual Menswear, Underwear collections is based on the desire to articulate for the customer a clear perception of a place organized for different spatial situations, rooms and open spaces, rooms and lofts.
Almost half of the total spaces (about 1000 square meters) is divided into rooms in which the leading brands can express with freedom and autonomy the contents of their concepts and collections with materials and lighting techniques criteria, as well as varied and original display techniques.
Misaligned walls and false ceilings at different heights with the alternation and succession of sophisticated and personalized materials and types of furniture and designs effectively express the different souls of the individual brands.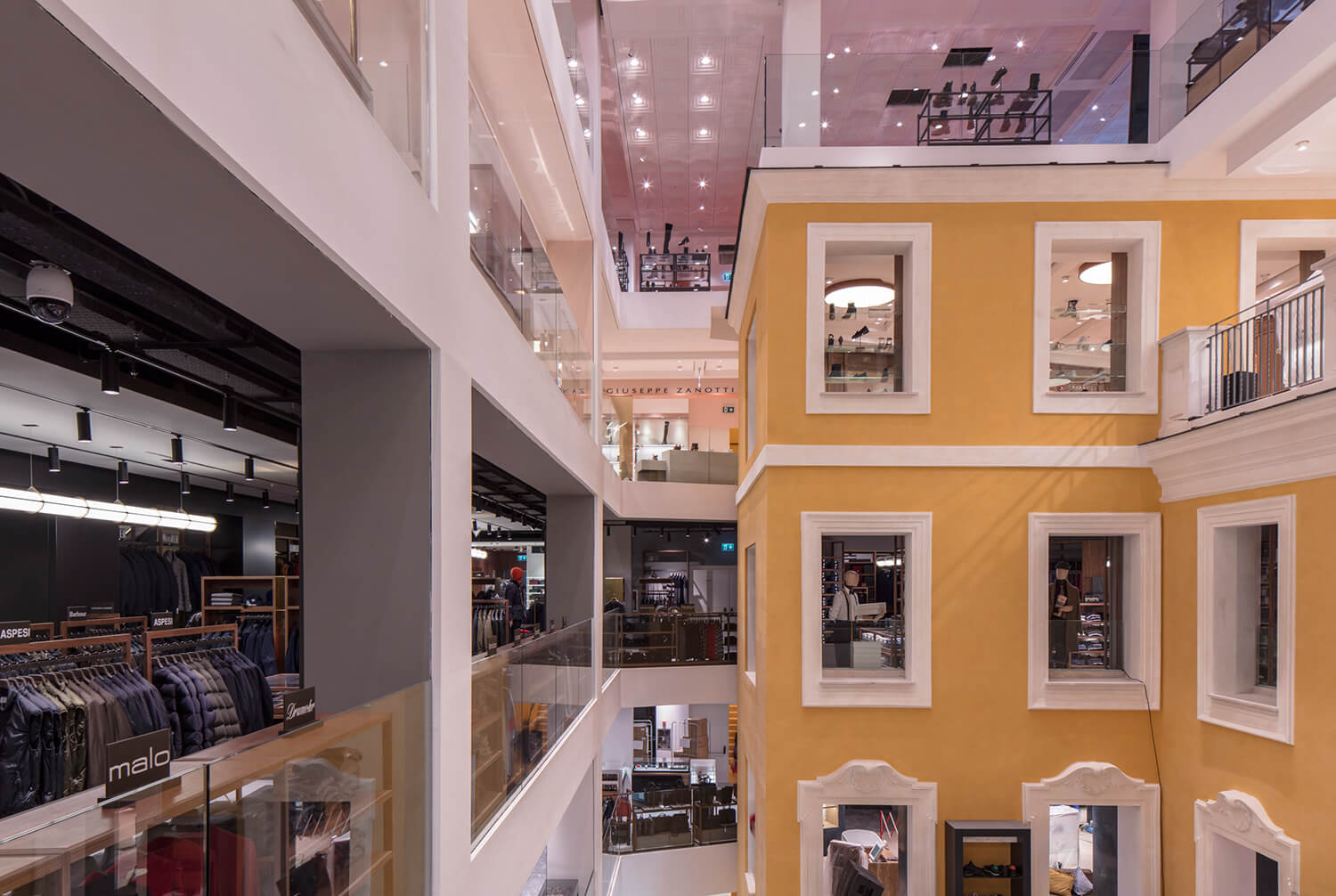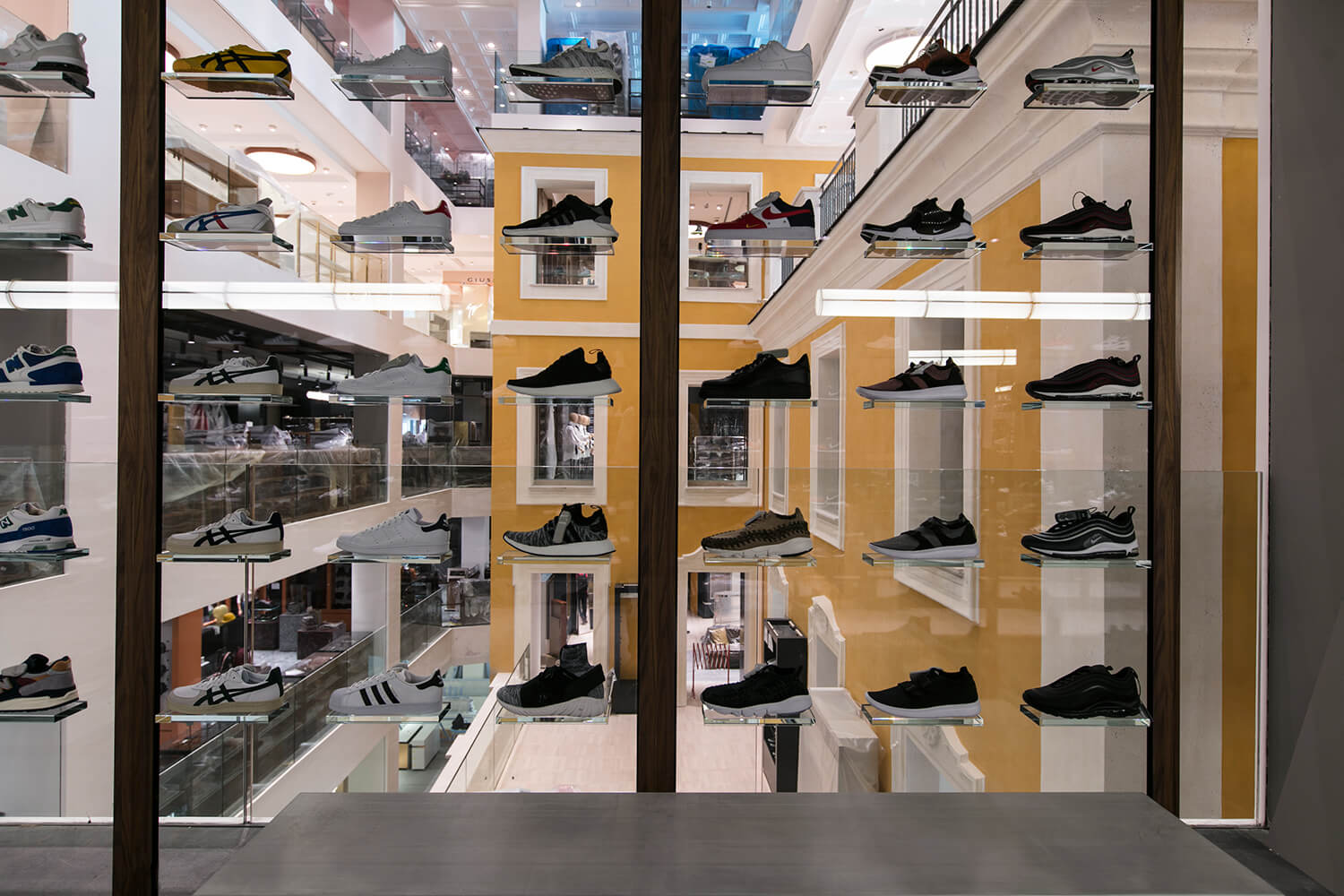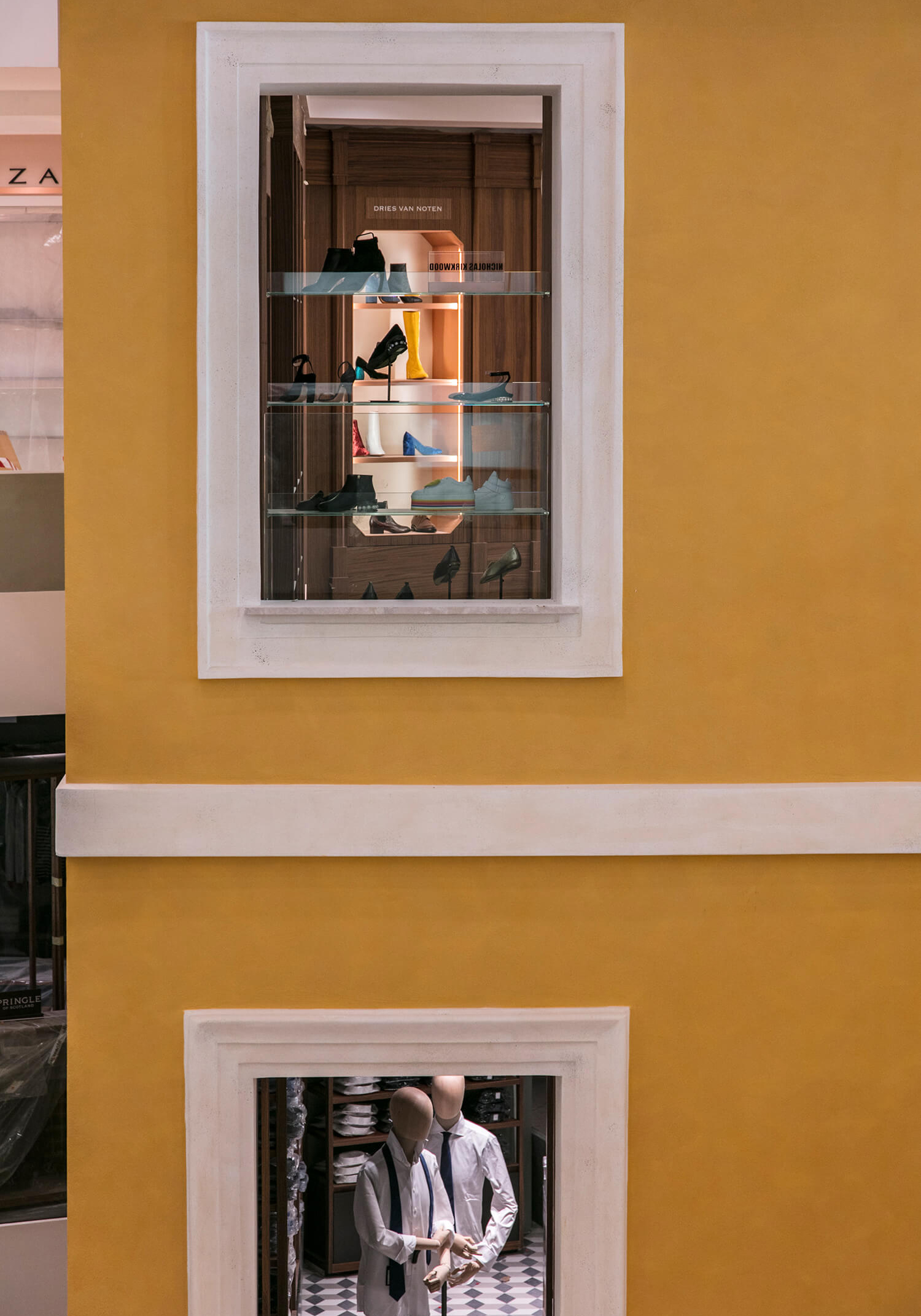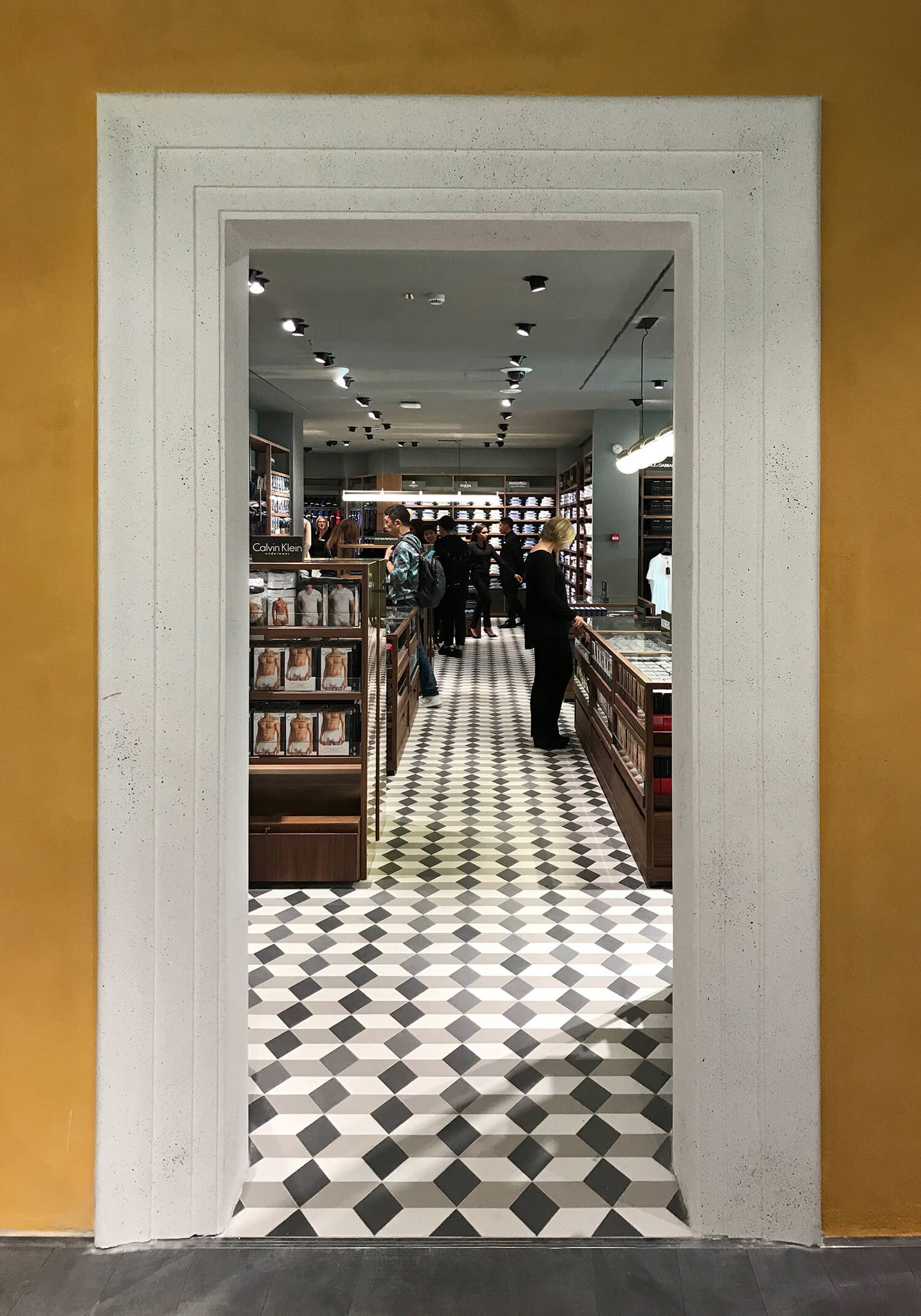 A place organized through different spatial situations, rooms and open spaces.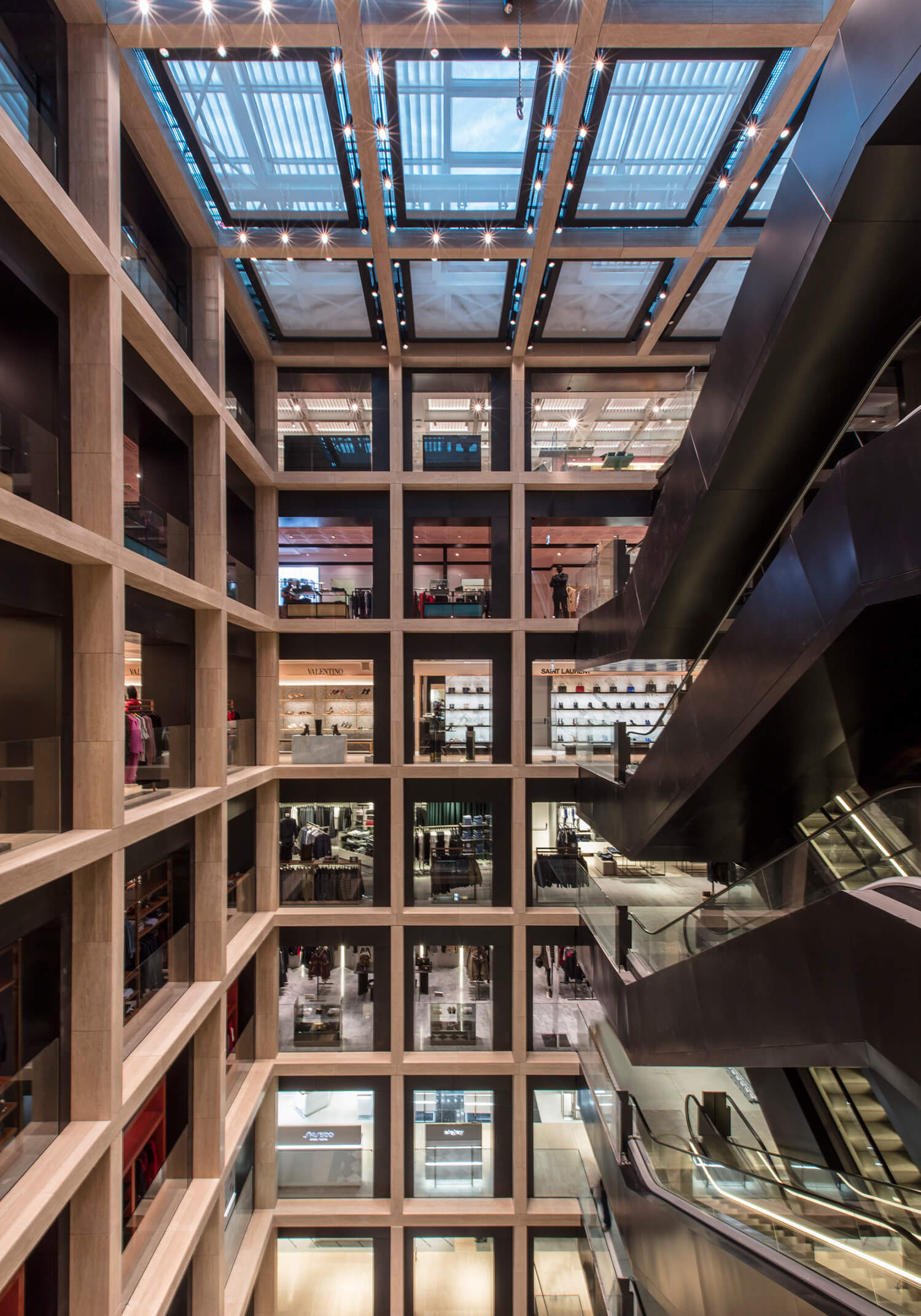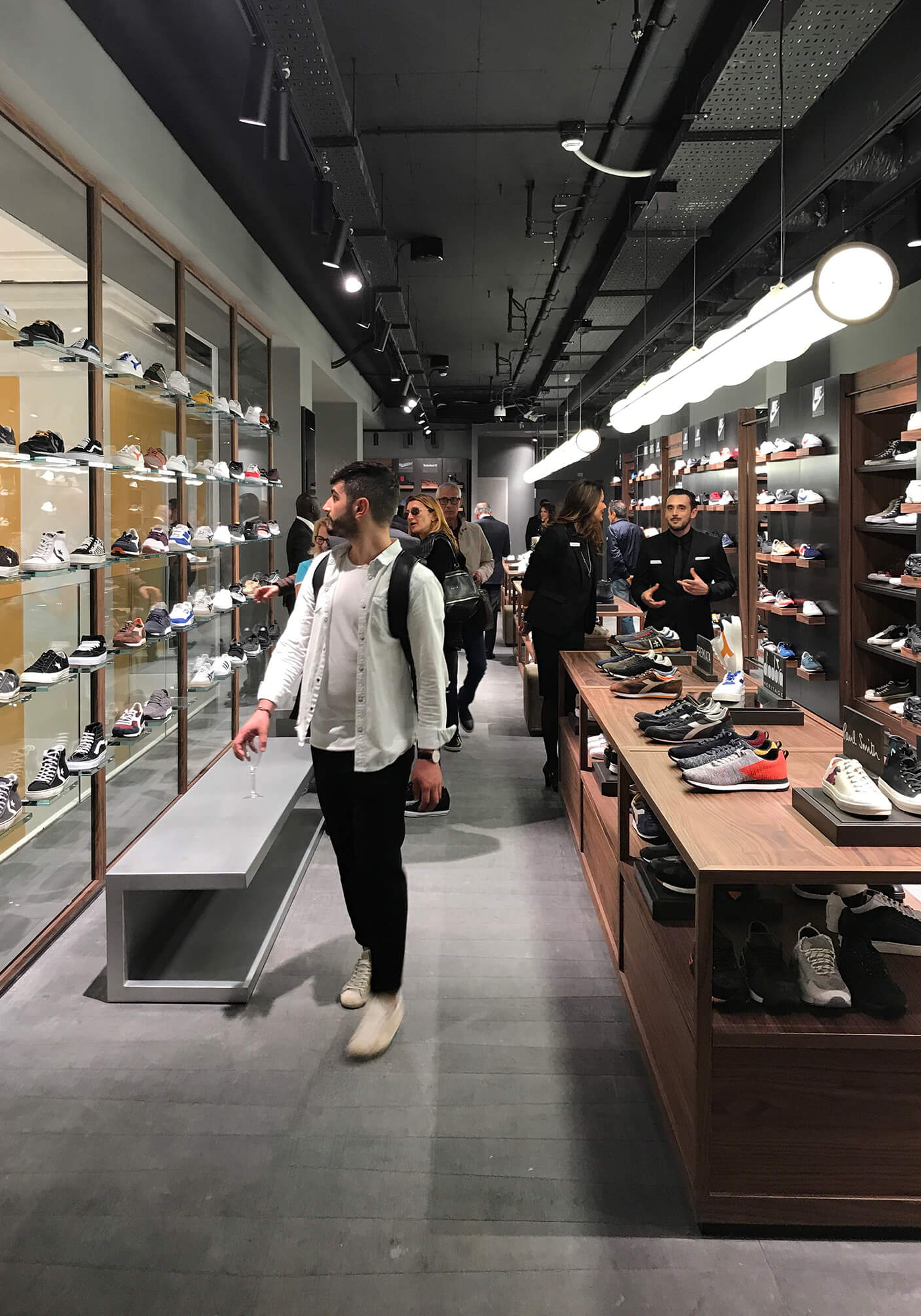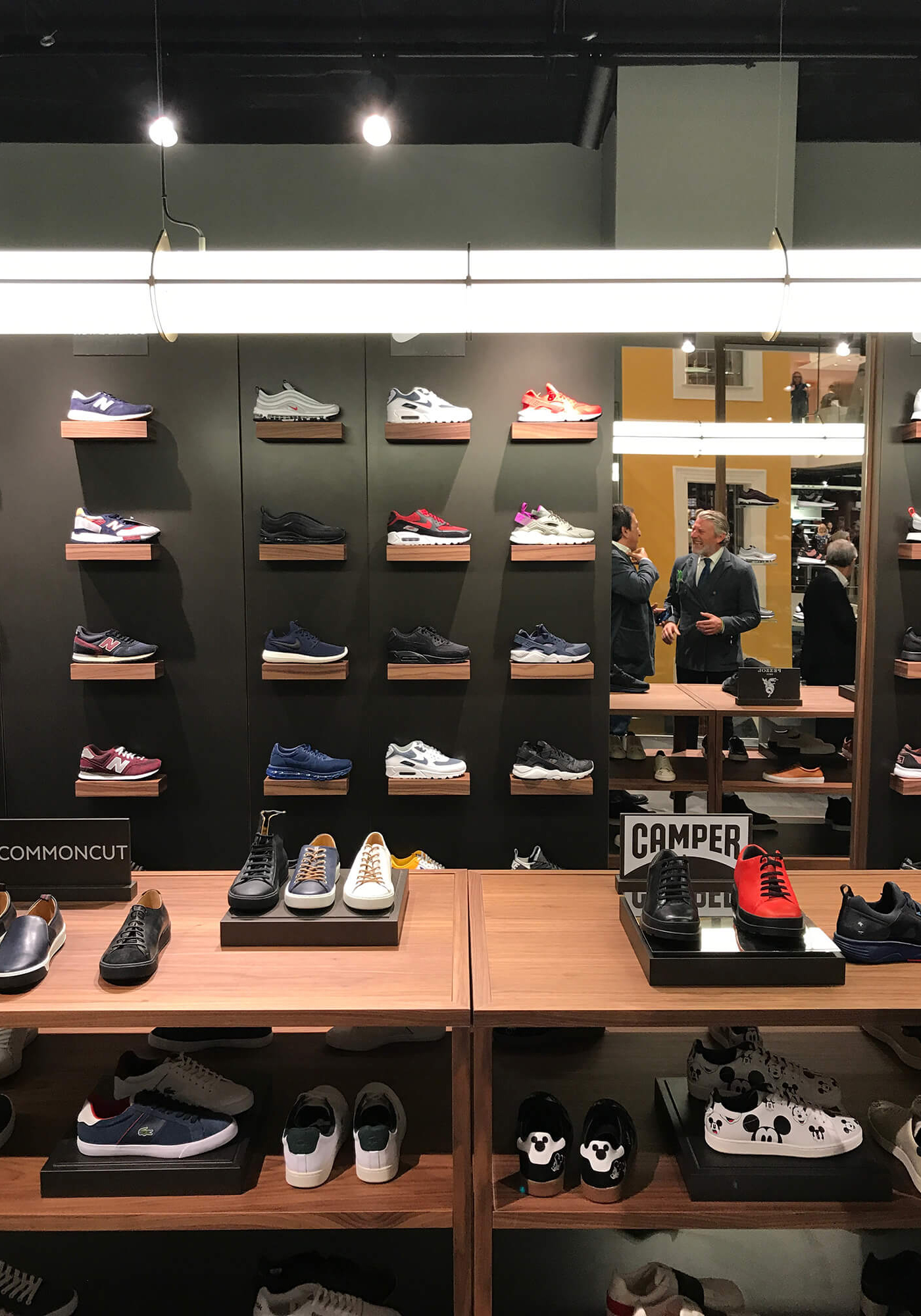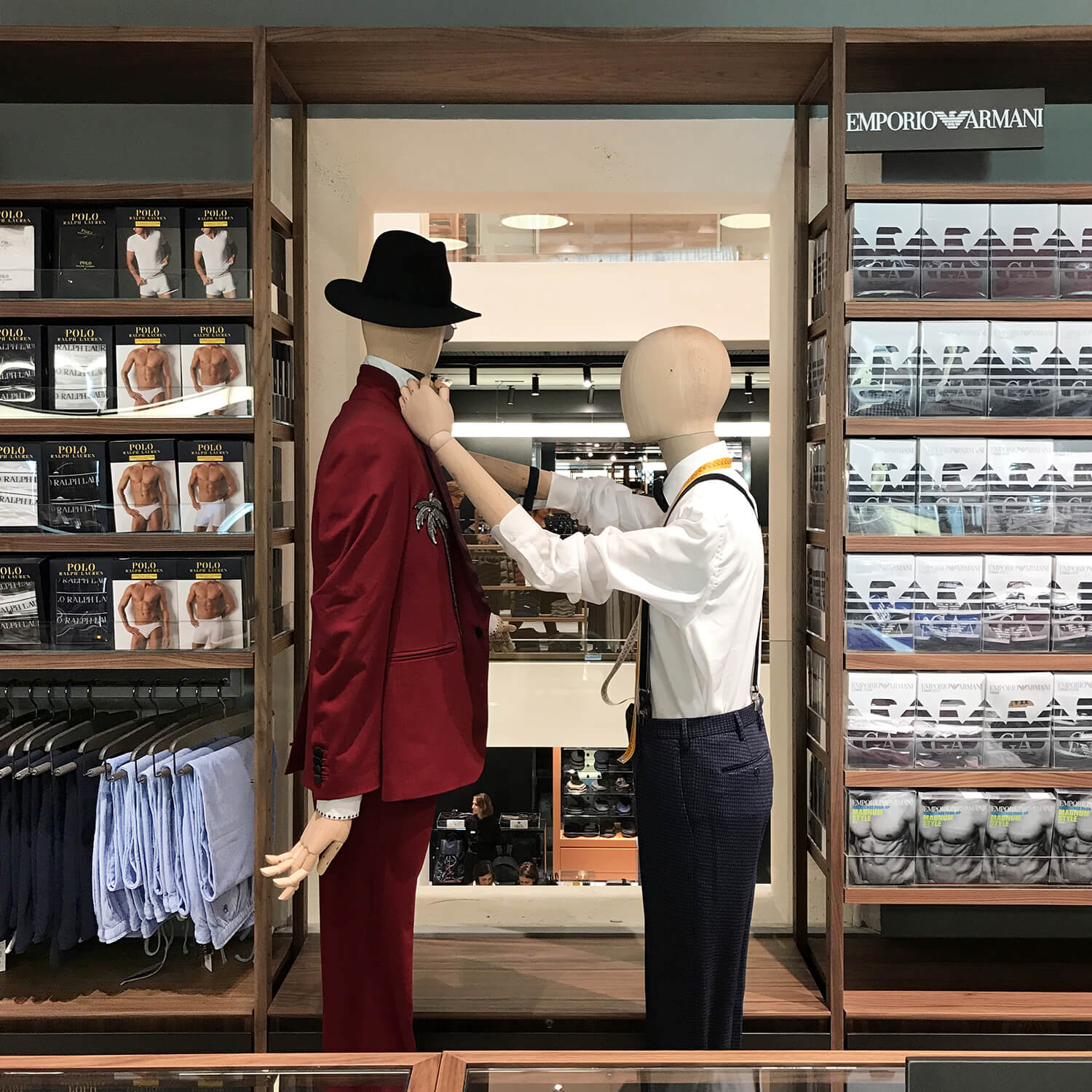 The common areas and spaces dedicated to the Rinascente collections are deliberately set up as lofts, spaces with few walls, monochrome surfaces, a sense of ample space, without particular false ceilings.
Around the architecture of the large central courtyard, made up of claddings that make the volume recognizable, authoritative and evocative of the "Roman character" through materials and partitions, the spaces dedicated to the Smart Casual collections are paved with long-format smoked oak and oiled wooden slats.
Walls, ceilings and systems are intentionally visible and painted in selected colors with the intention of characterizing the space with the so-called "smart neutralities", plasters and finishes with a "concrete" material effect. The more private spaces, inside the "palazzetto", are dedicated to the display of the underwear collections and are distinguished by a domestic interior flooring with hexagonal format stone slabs in three shades of color.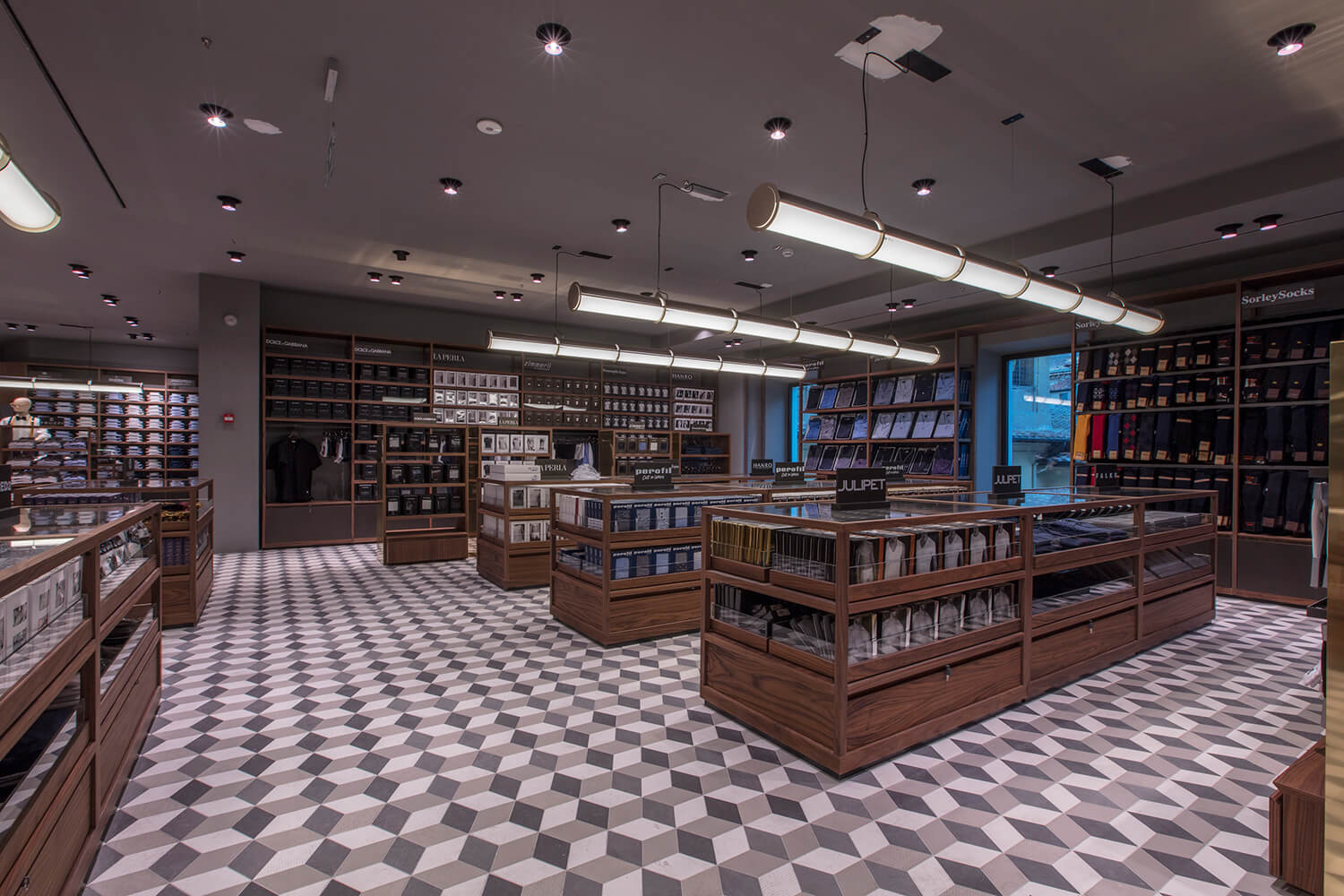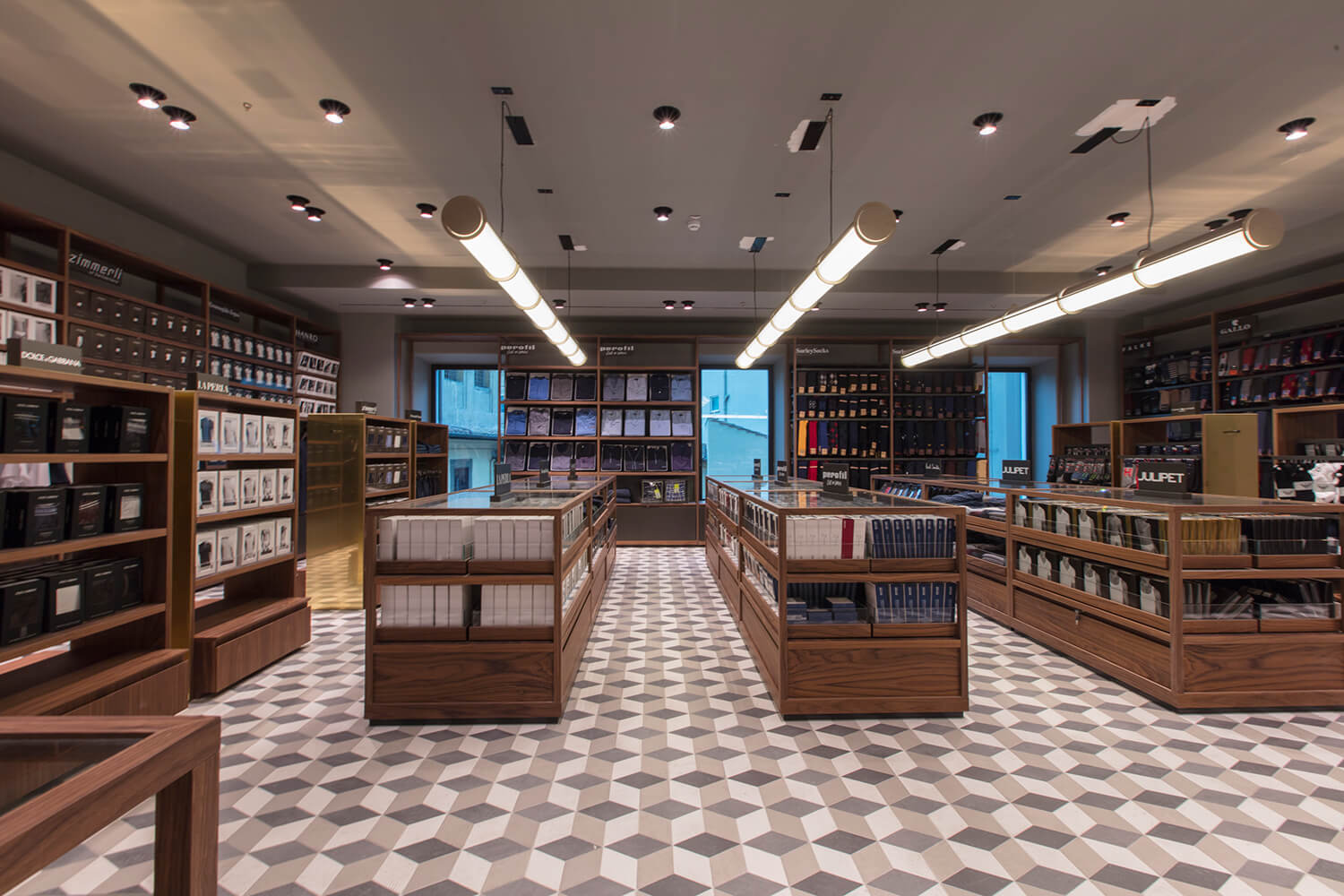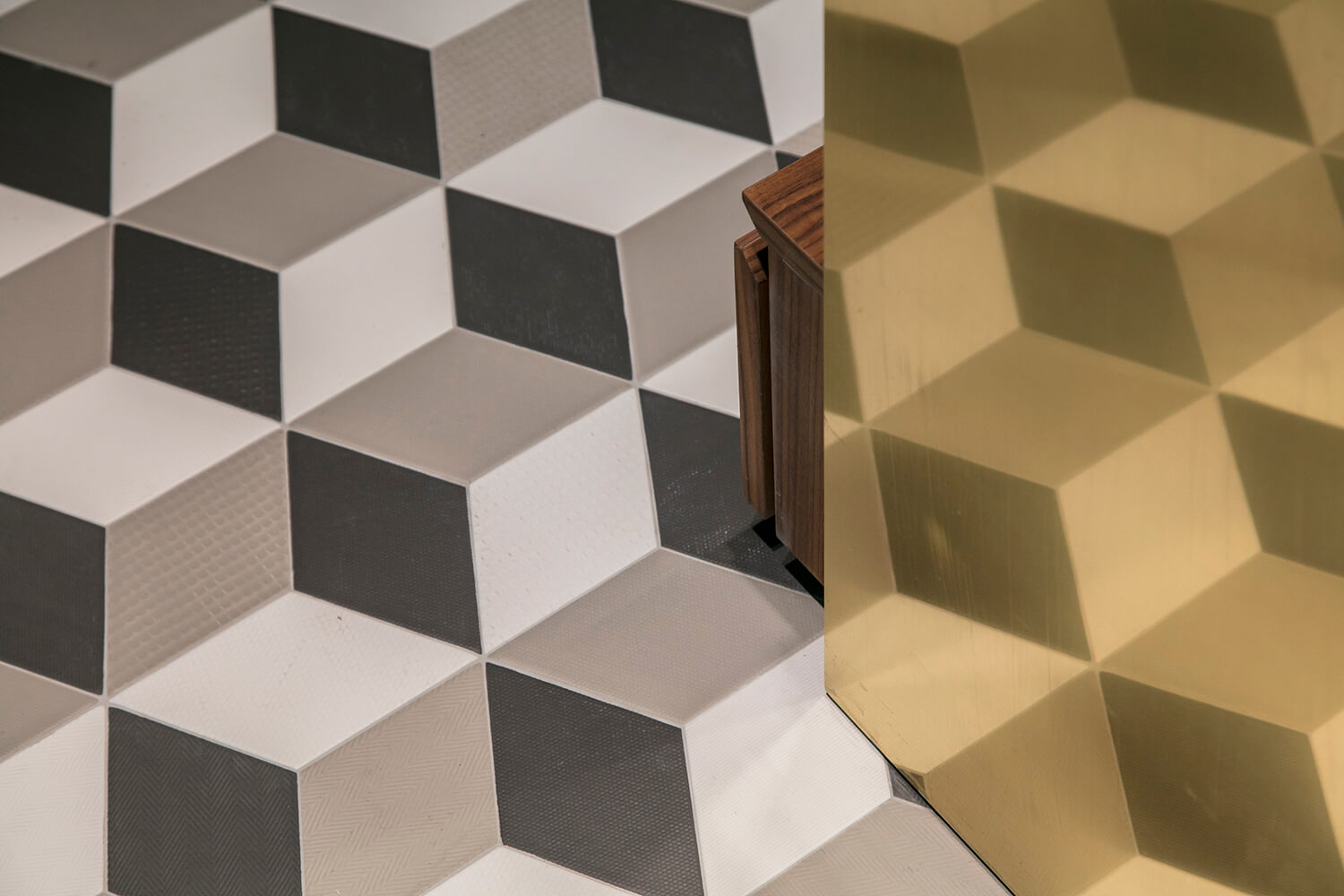 The furnishings are in finishes with warm tones such as burnished brass and a variety of oiled walnut essences, with cognac-colored leather shelves. The ones dedicated to sneakers are particularly designed with original details, in order to enhance these true icons of style and men's fashion of recent years.
It was thought to characterize the space with lamps with a certain personality such as those of Roll&Hill, continuous bars with a contemporary style in wood and opal glass with brass finishes, alternated with new design chandeliers, modular in polished and burnished brass, decorative suspensions that recall the Pop and postmodern style of the Eighties Memphis culture.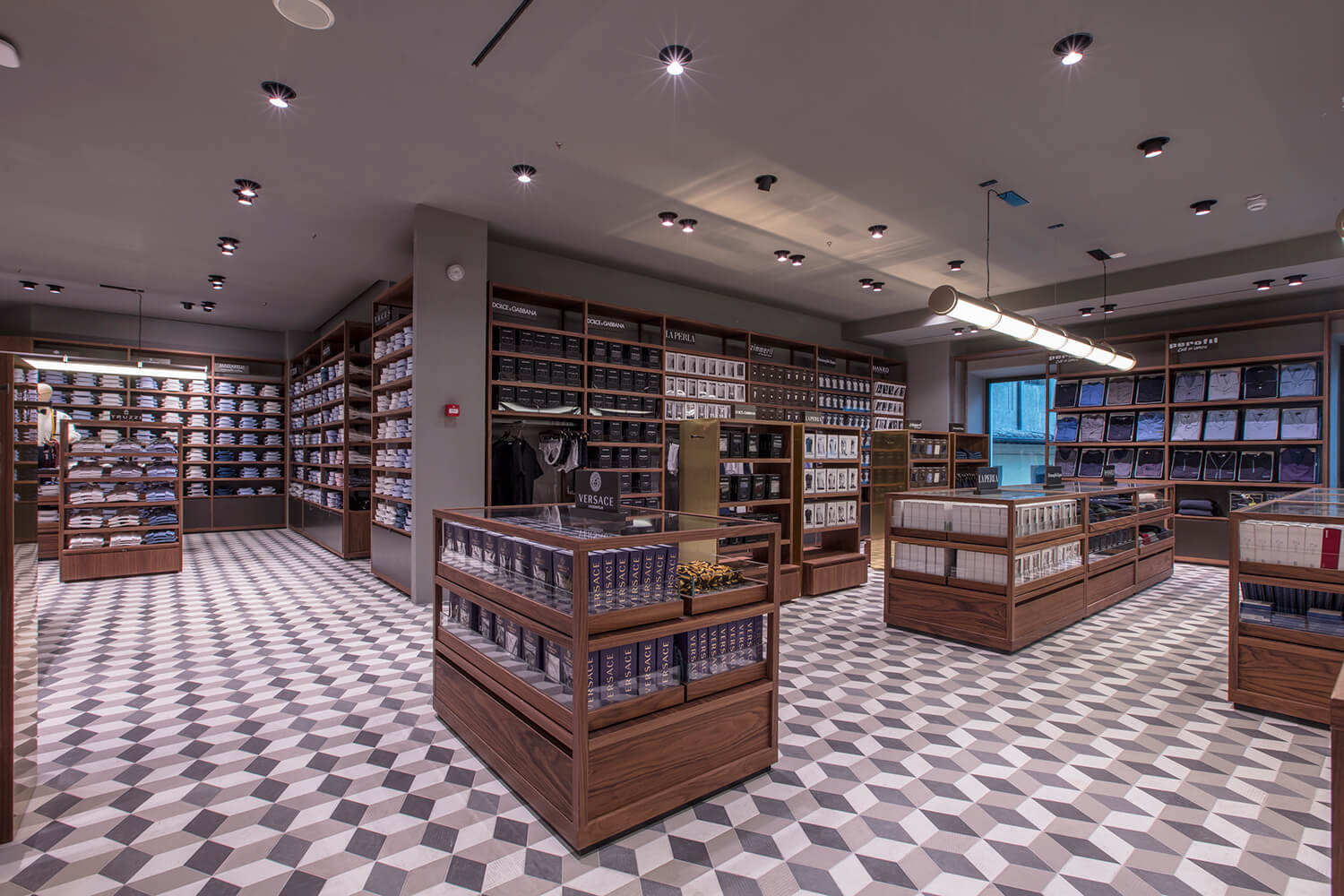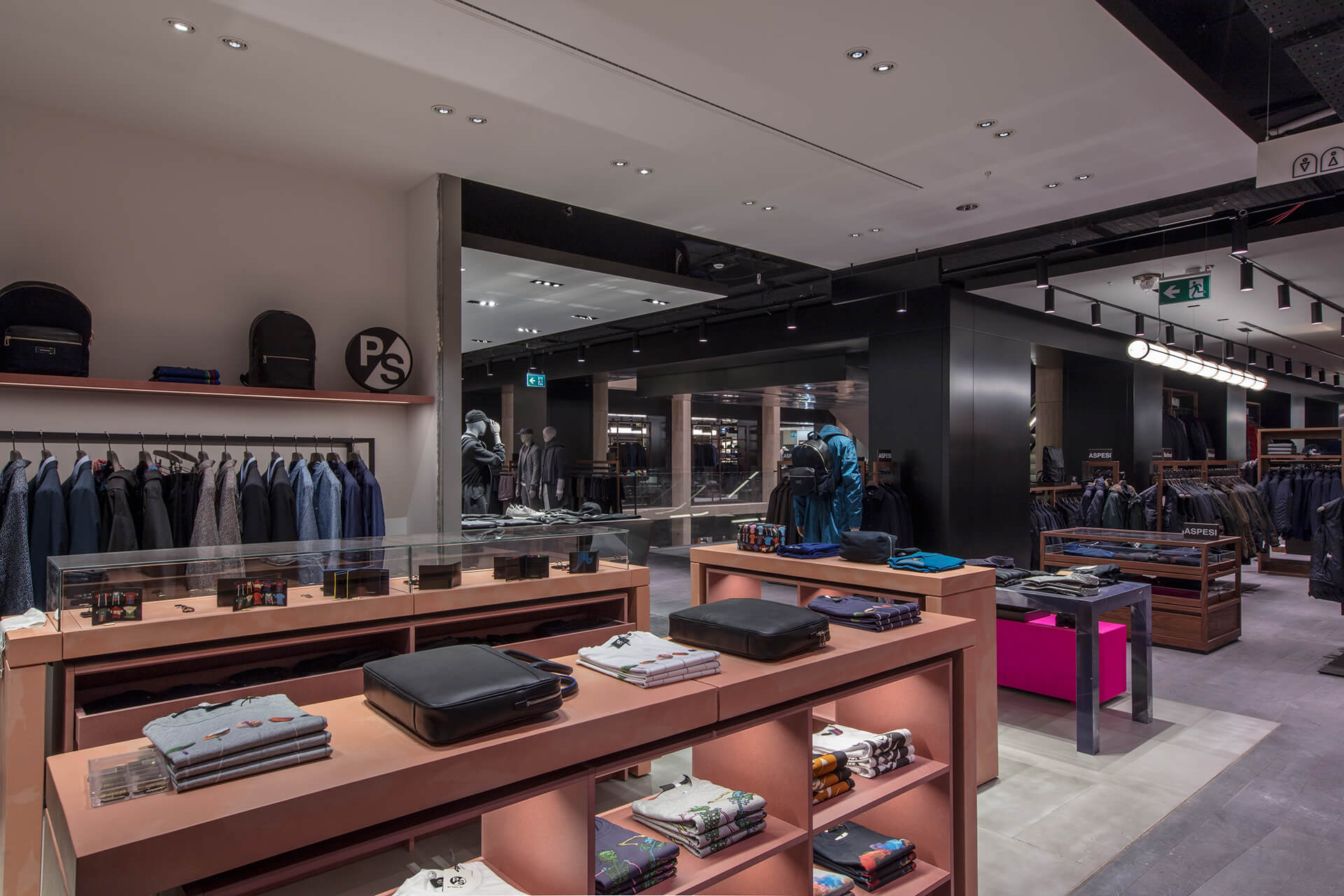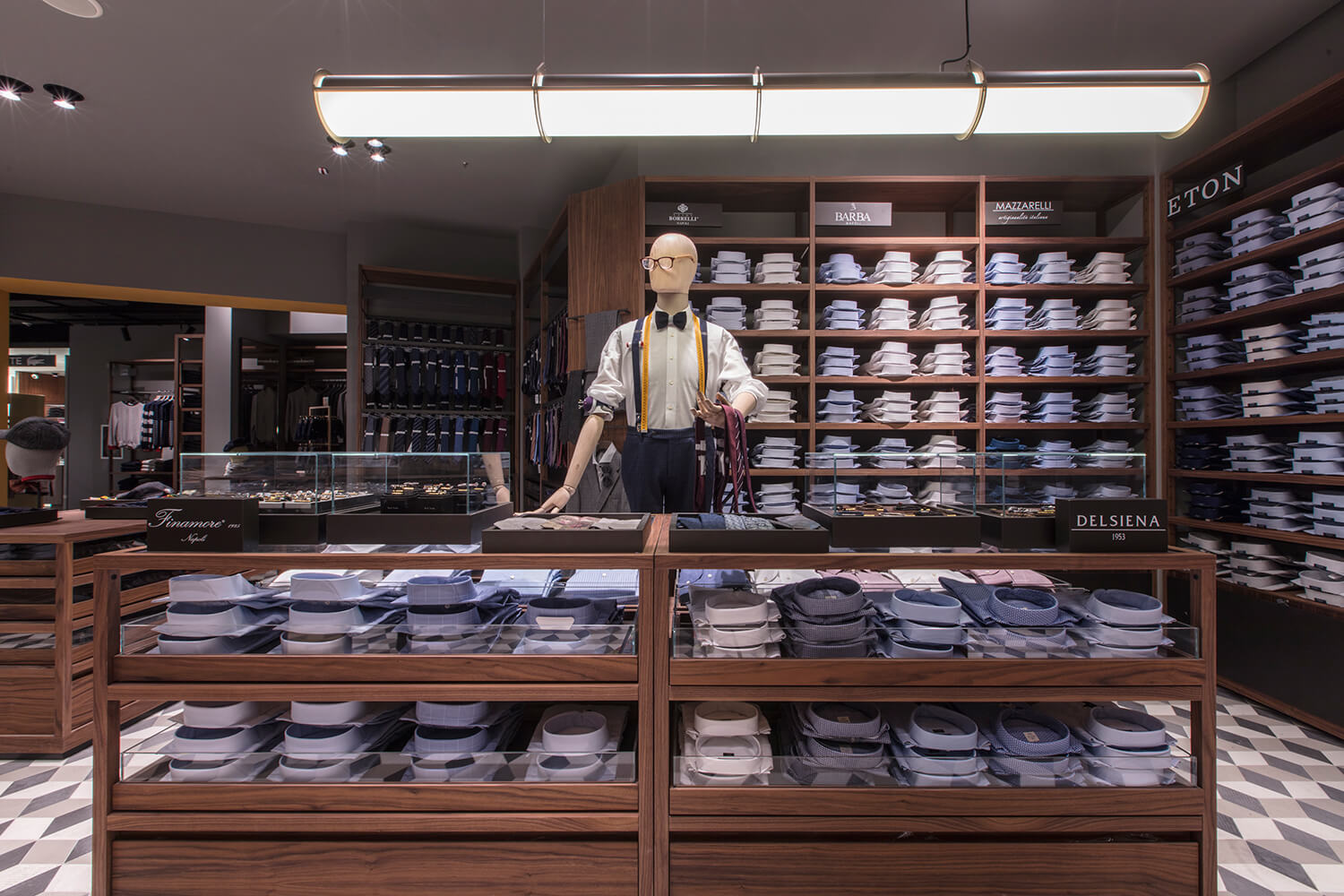 Basically, we tried to express, through different spatial solutions, the lofts, rooms and domestic spaces of the "palazzetto", a non-trivial and articulated way of making the shopping experience pleasant and varied, investigating the meanings of the new forms of what is considered Formal and Smart.