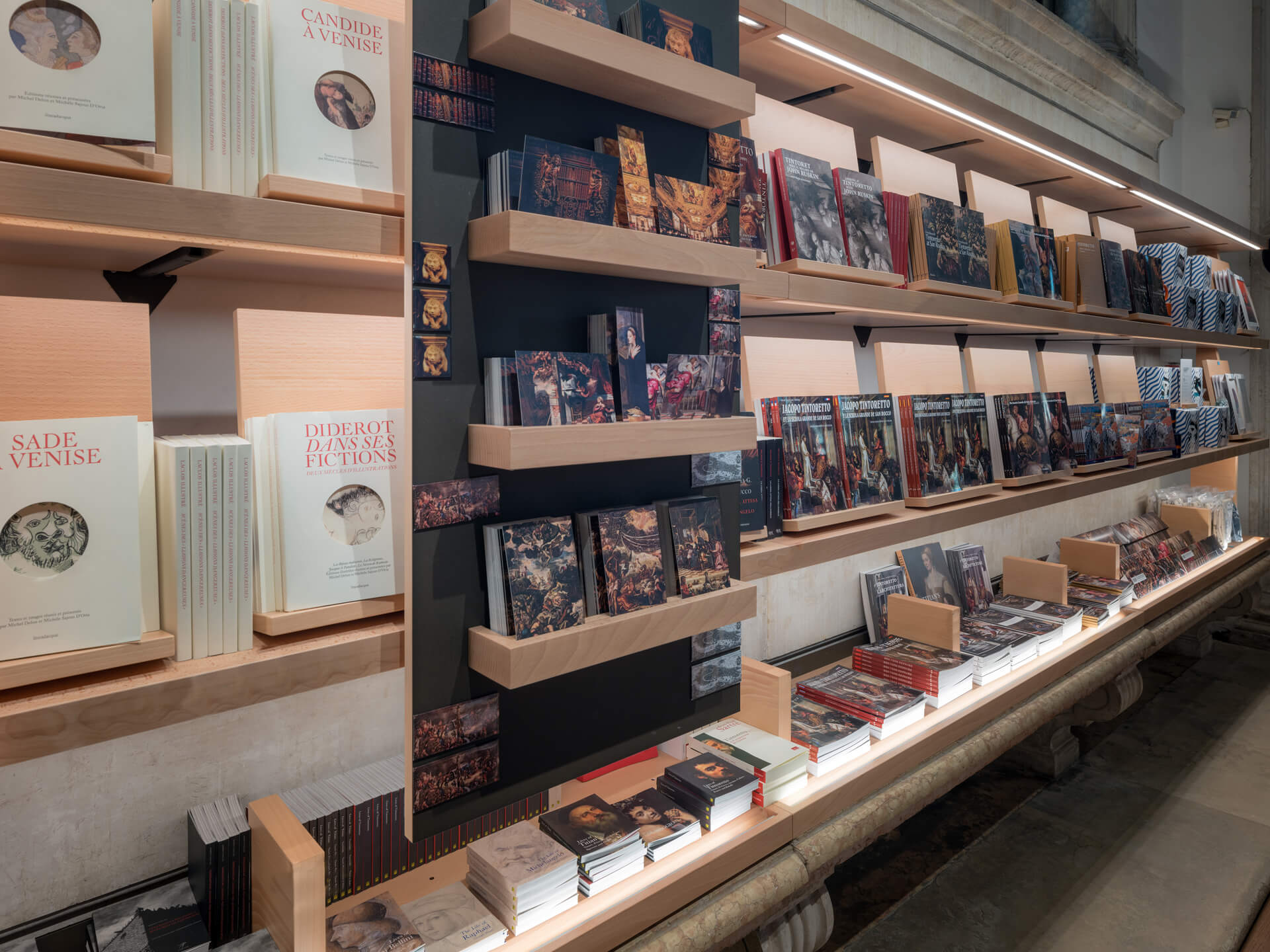 A delicate intervention and subtle material references to the Serenissima for an extraordinary place.
Field
Arts & Culture
Client
Lineadacqua Edizioni Eventi, Venice
Location
Scuola Grande di San Rocco, Venice, Italy
Opening
May 2019
Type
Space configuration and design
Architect
Paolo Lucchetta
Architects/Designers
Michele Marchiori
Filippo Gambarotto
Category
Architecture
Interior Design concept
Photos by
Marco Zanta
The design of Scuola Grande di San Rocco's bookshop first of all seeks a reinterpretation of the space that minimizes the presence of furniture for books and other memorabilia related to the visit to the building.
The elements are inserted ad hoc between the architectural partitions.
Only one material is used: the Cansiglio beech in solid blocks of considerable thickness, cut and assembled to allow display solutions and with refined integrated lighting solutions.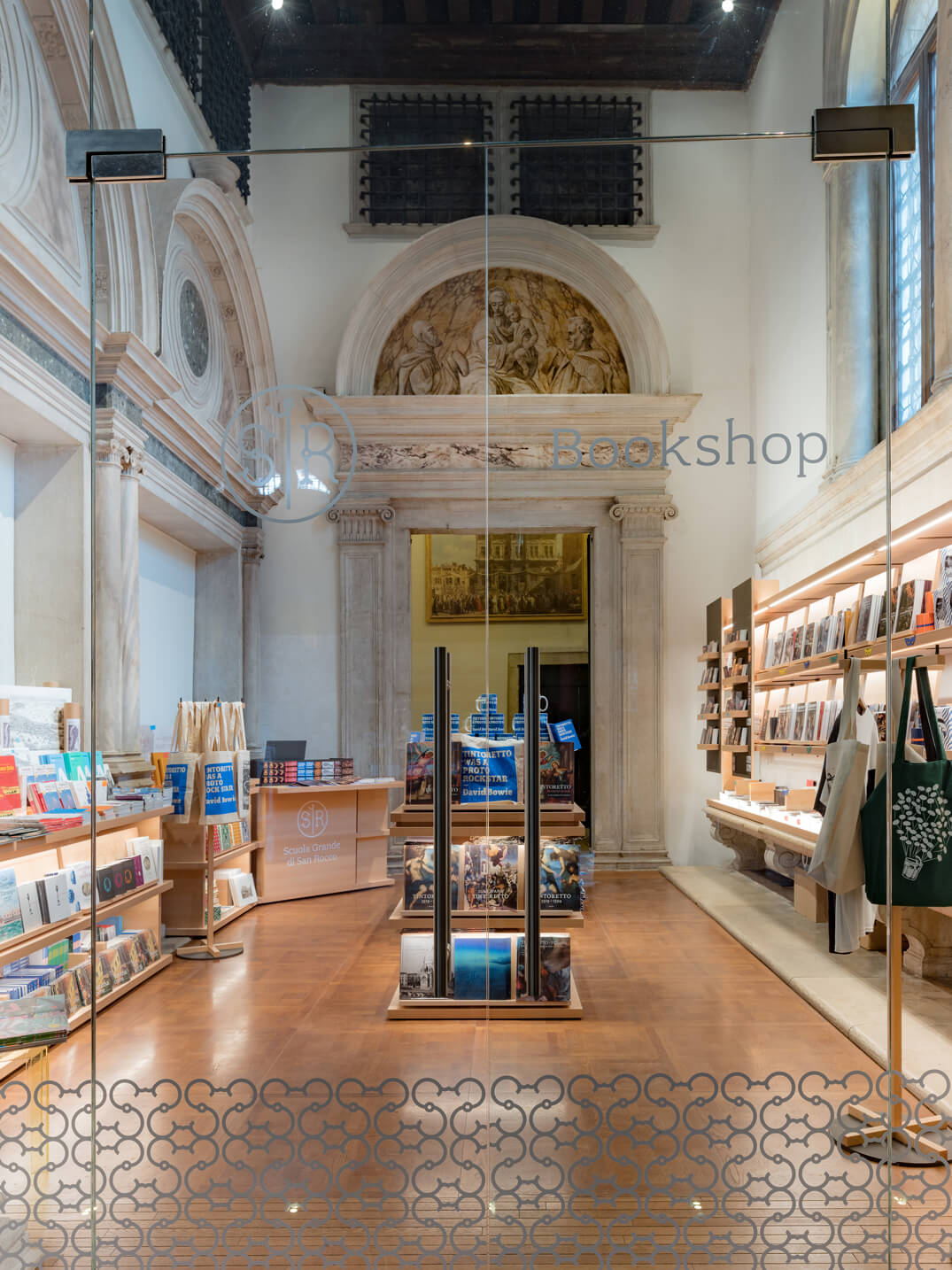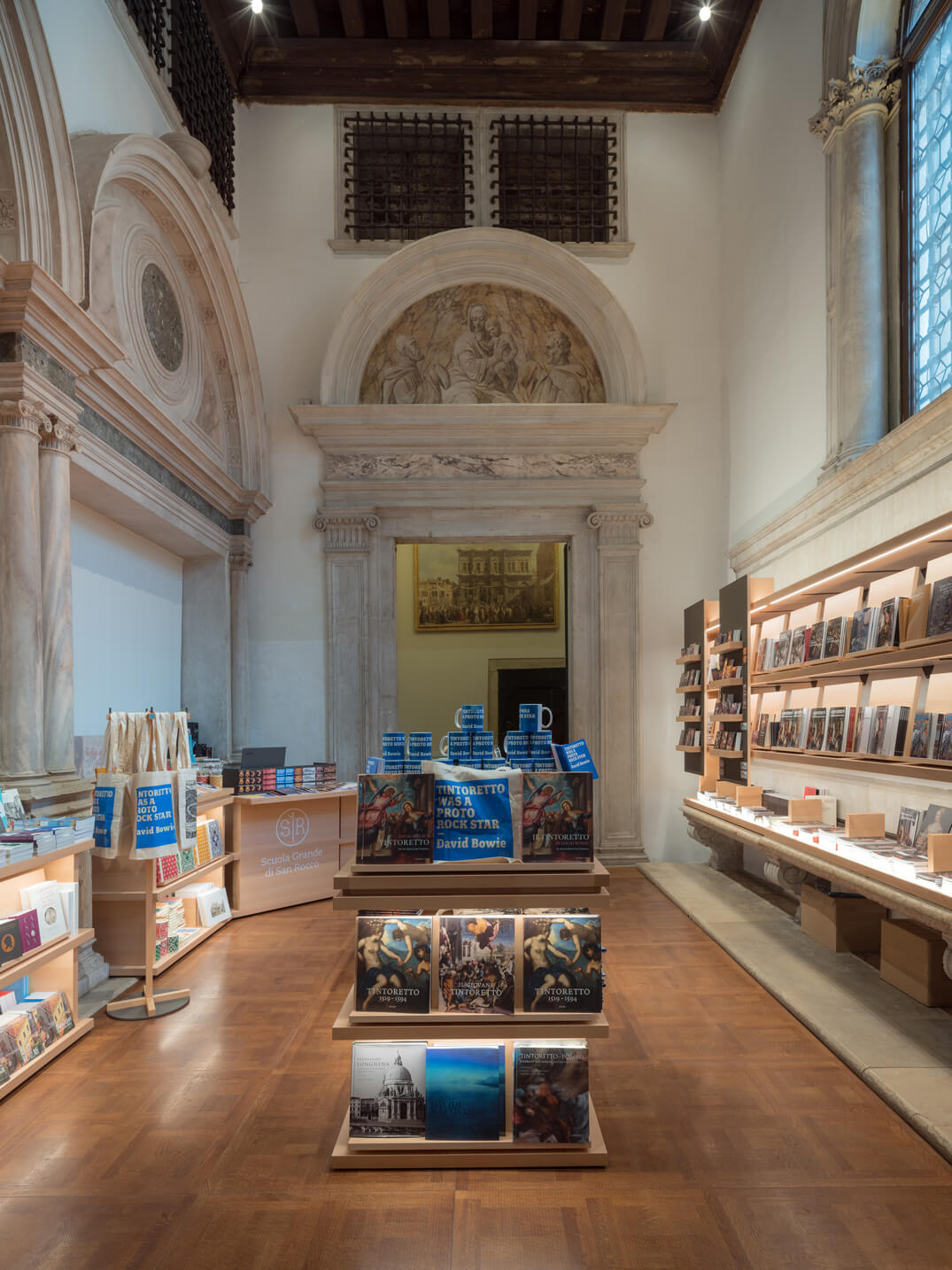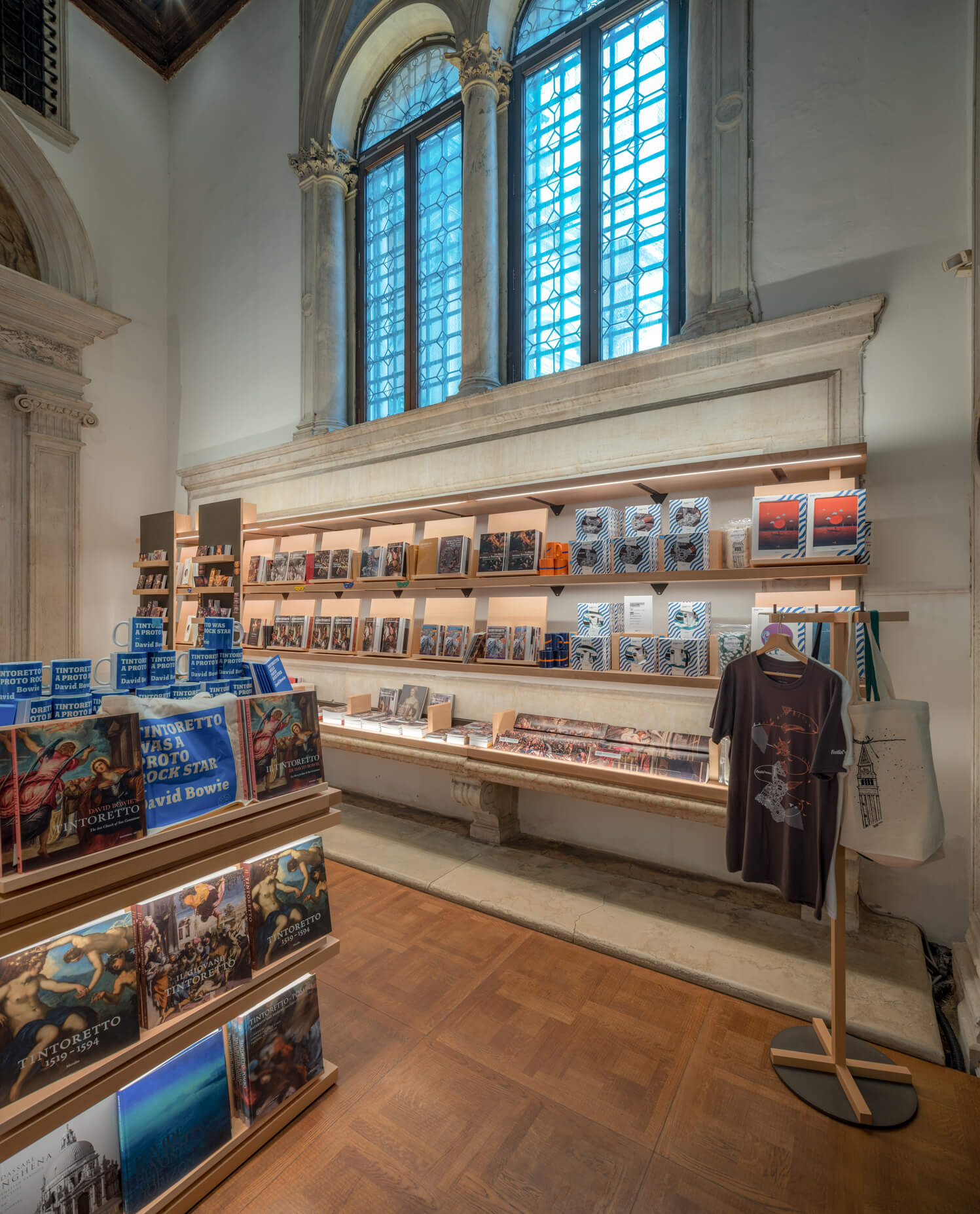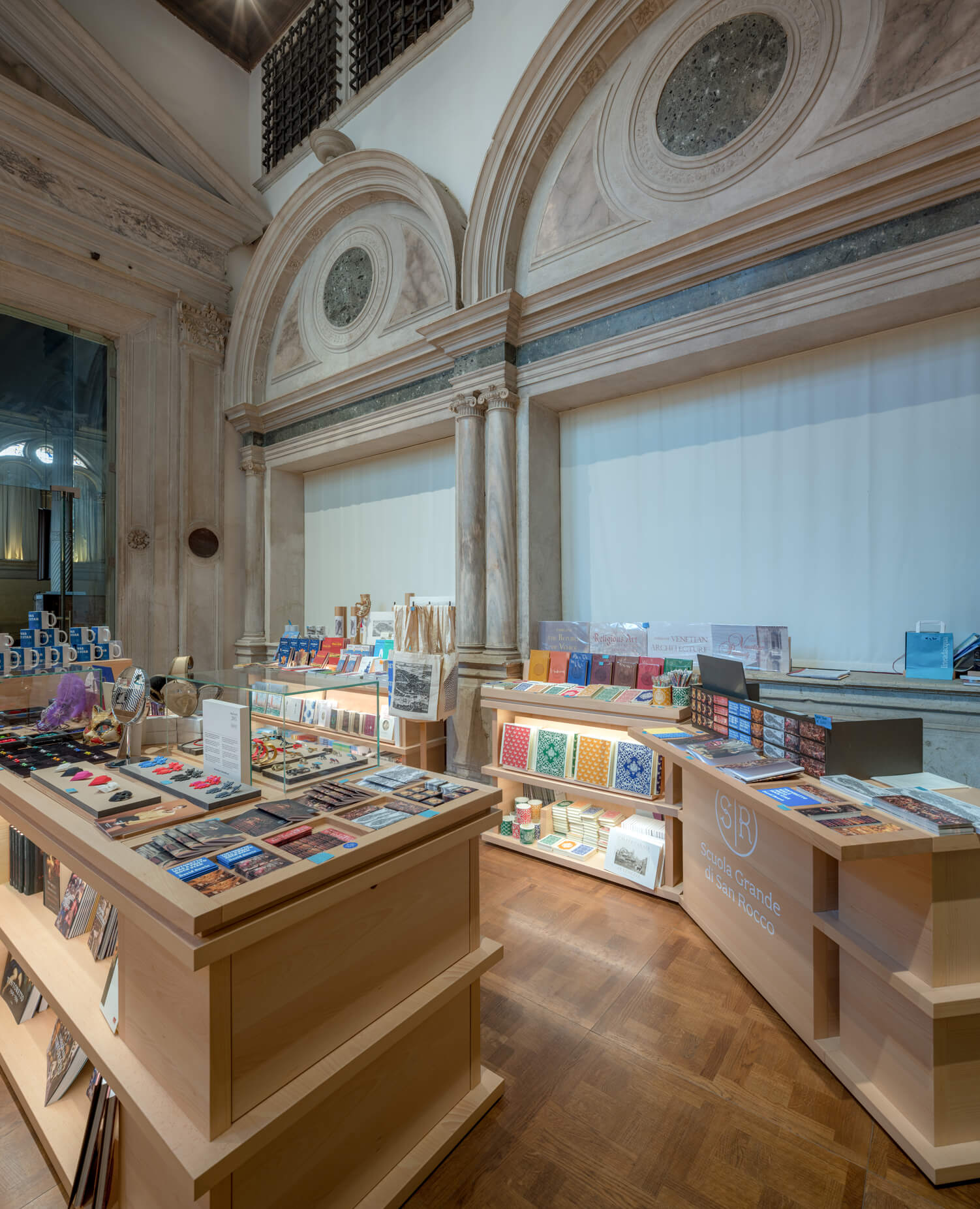 The natural light-colored beech that recalls the pink veins of the pilasters has been selected because was used as the raw material of many artifacts of the Serenissima Republic (musical instruments, oars of Venetian boats…) and for its symbolic youth to underline the meaning of school survival and of future generations who will look after it.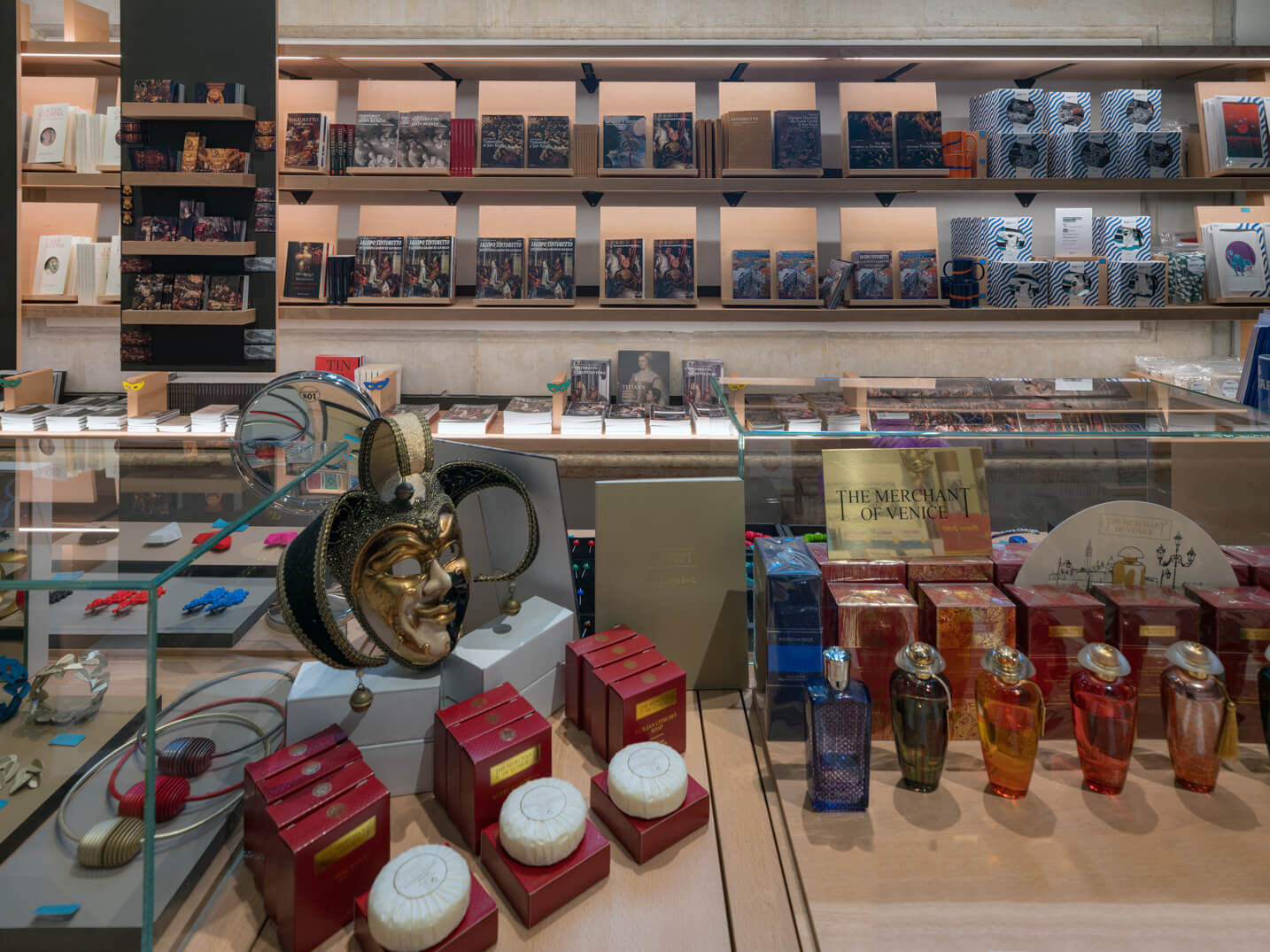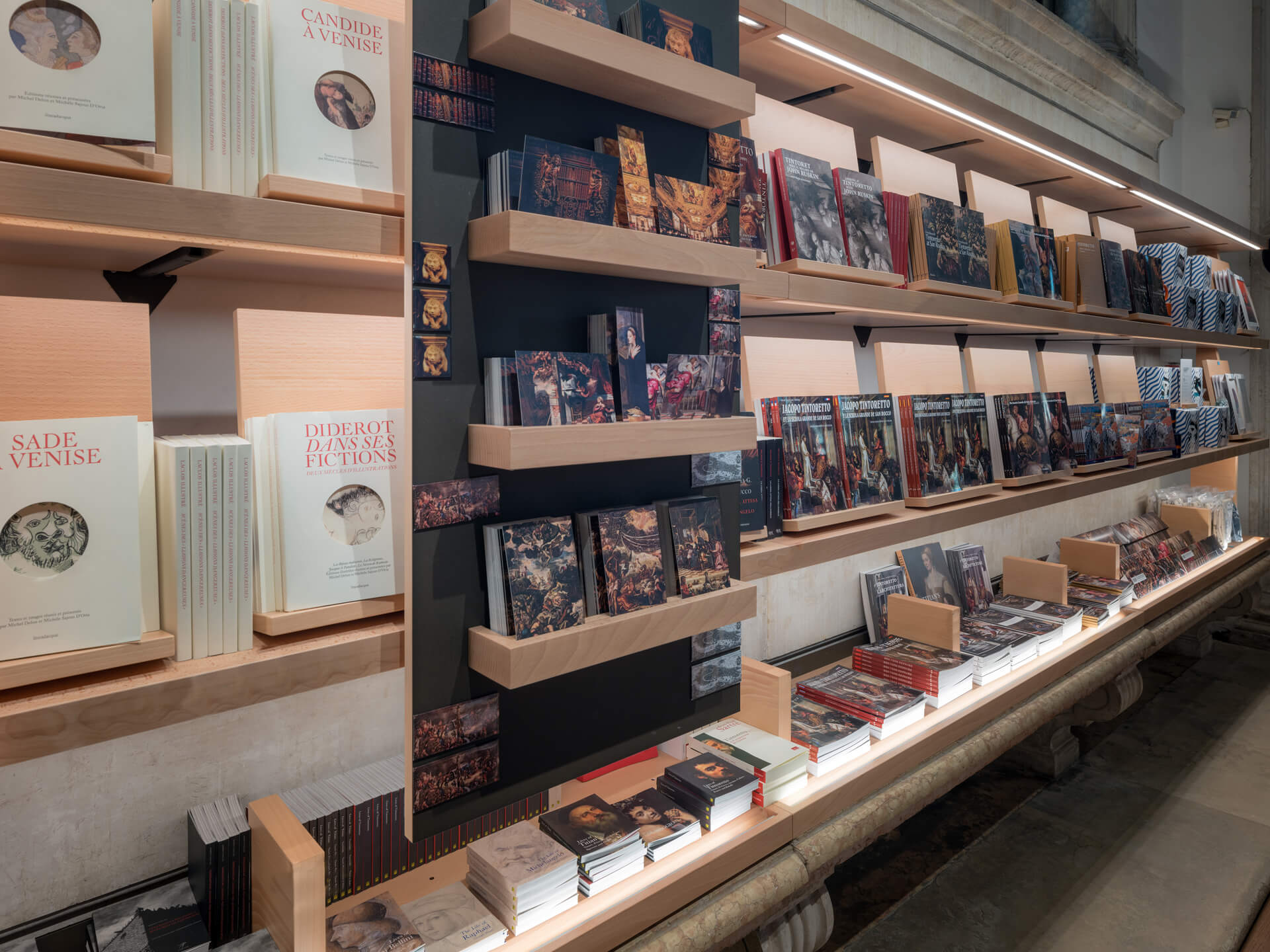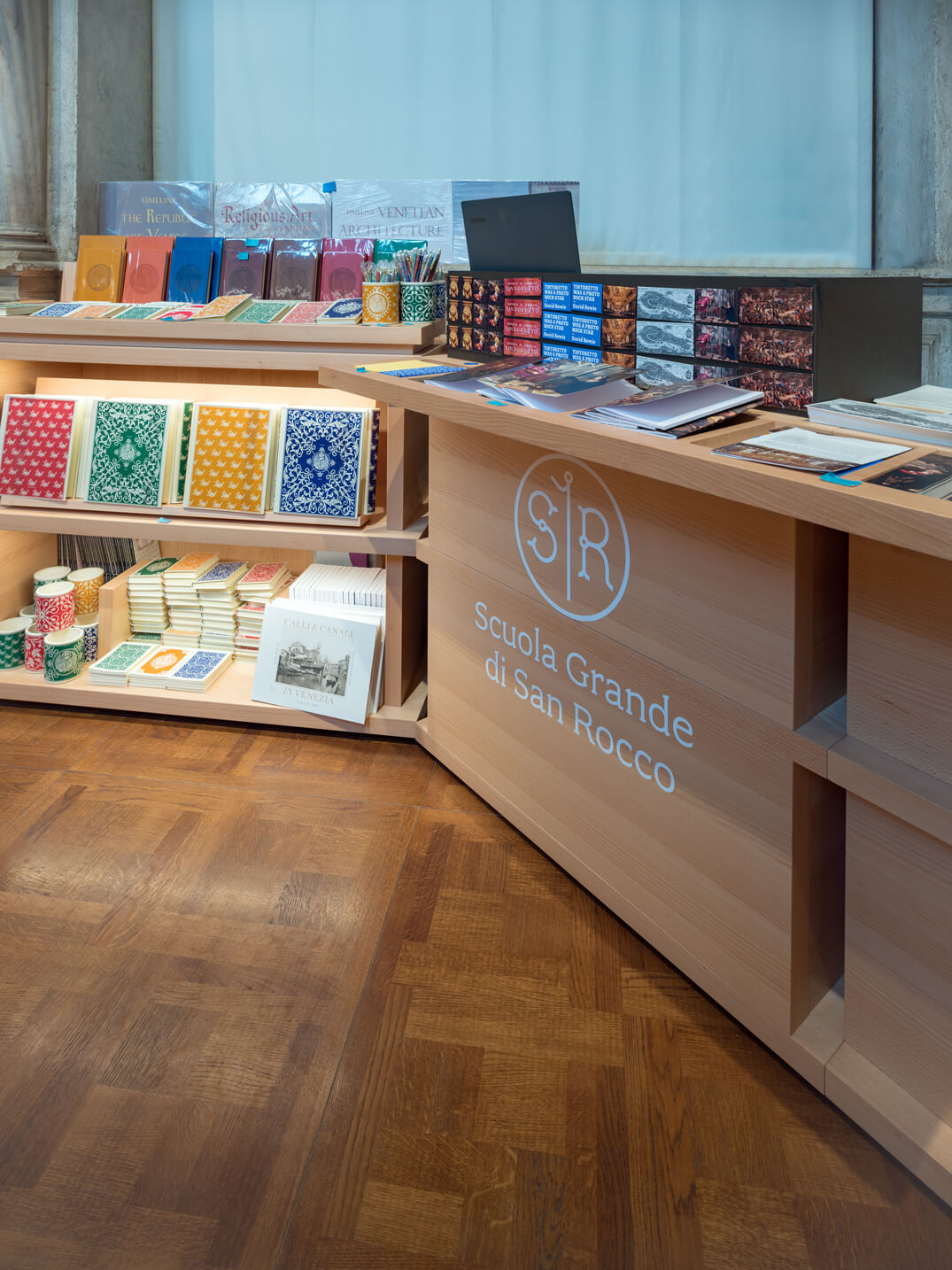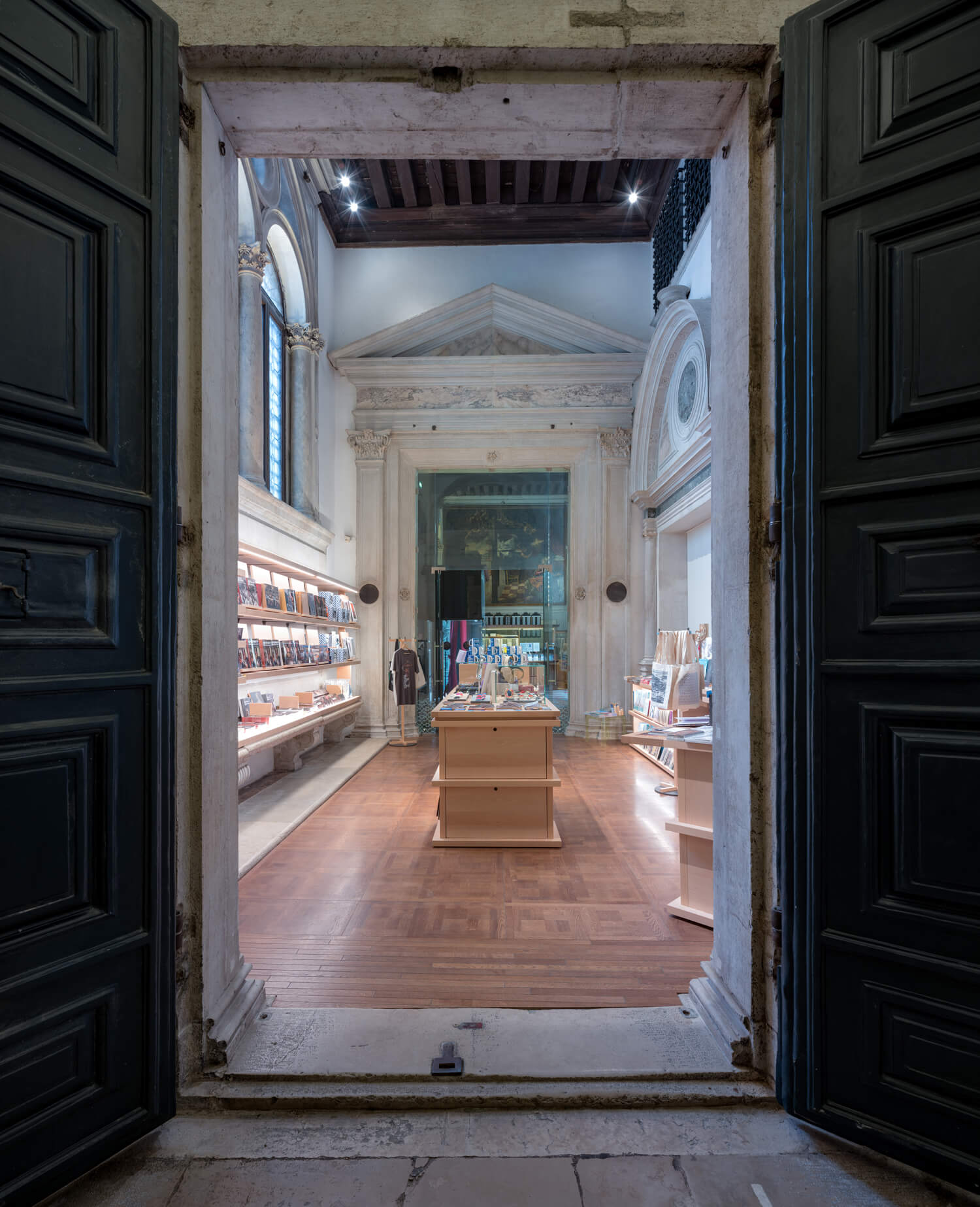 Other works (Italiano) Arts & Culture